As the fintech industry evolves, digital marketing is becoming increasingly important for financial companies to generate leads and stay ahead of the competition. This is where lead generation becomes the most important part of fintech companies' marketing strategies. Using a variety of methods and tools, fintech companies can generate leads and help potential customers navigate the complexities of financial products and services. In this article, we look at the concept of lead generation in the fintech industry and how it can make companies successful in the digital age.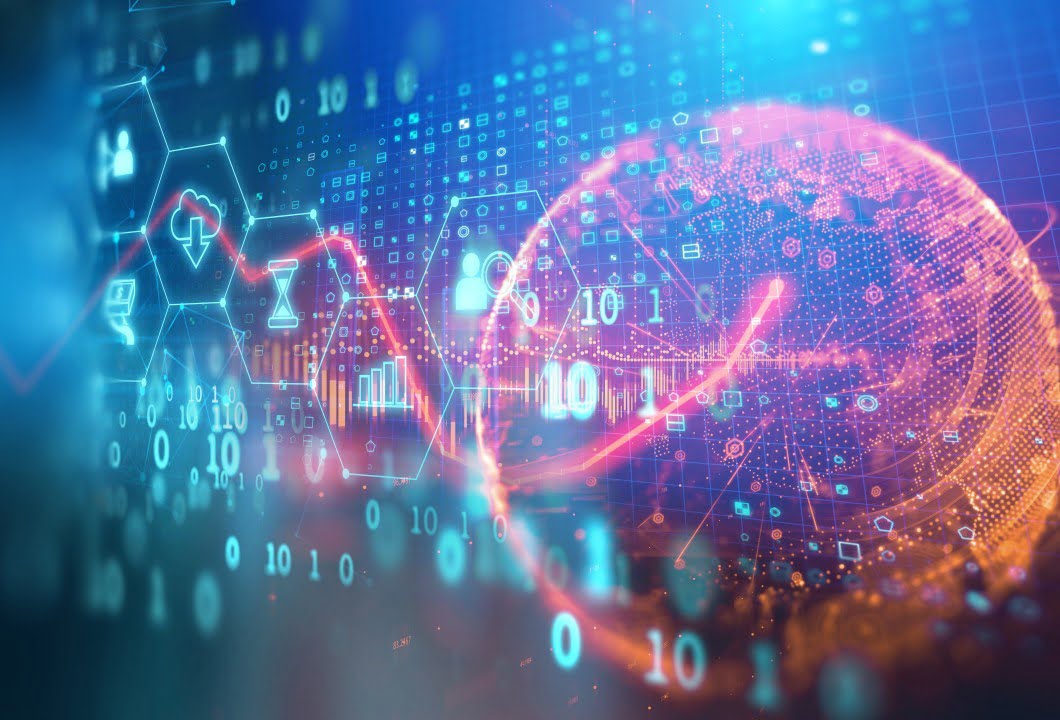 What are fintech leads?
Fintech is a rapidly growing industry that has the potential to revolutionize the way we manage our finances. With so many companies entering the market, knowing how to effectively market your products and services to prospects can be difficult. That's where fintech leads come in – they can help your company generate leads and make sales using the right marketing strategy. Whether you're a financial institution, digital company, or any other type of business in the industry, you need to target the right people and know your audience to succeed. With the right lead generation strategy, you can use email, social media, and your website to attract prospects and increase your brand visibility. This guide will discuss why fintech leads are important and how they can help your company grow in the competitive financial industry.
Definition of fintech leads

Fintech is one of the most dynamic sectors in the financial field that uses digital technology to improve financial services. The companies in this industry need to stay up-to-date with the latest fintech trends and adopt the right strategies to make the best use of leads in attracting prospects and generating sales.
Lead generation is using marketing strategies to help businesses find potential customers interested in buying their products or services. In the digital age, fintech firms need a good strategy for lead generation to make sure they are tackling the prospects. Fintech companies must know their target audience well and figure out the right way to reach them.
Email, social media, and site reviews are some ways fintech companies can generate a good number of leads. These strategies can help financial organizations build an excellent brand reputation and attract new clients from different channels. Starting with a good sales strategy can also help the firms in lead generation.
Lead generation for financial institutions using fintech needs a good customer engagement strategy to keep customers interested in the products and services. Companies need to work on their service, keep them engaged through regular updates, and provide excellent customer support.
Fintech firms need to know their target audience, start with an effective sales strategy, and correctly use digital marketing channels like email, social media, and website reviews. By doing so, they can generate the right kind of leads that can help them achieve their sales targets and grow their business.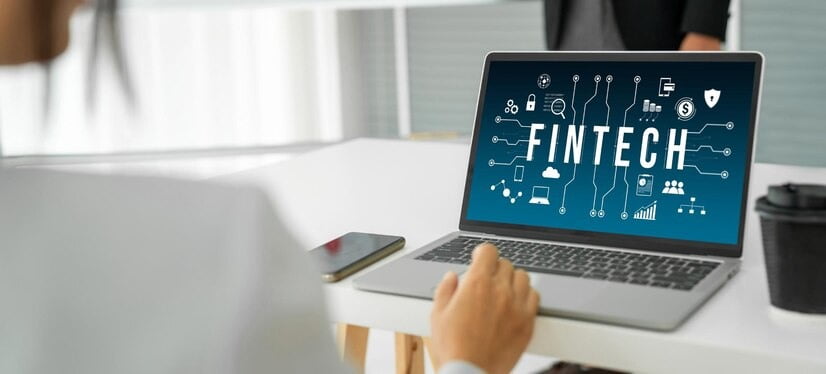 The concept of lead generation in fintech
Lead generation is an important part of an advertising campaign used by fintech companies to generate revenue. It implies adherence to the following principles:
using digital resources like the company website, email, and social media to target the right people;
understanding your audience and targeting it correctly;
creating content, such as blog posts and videos, that provides valuable data to potential customers;
utilizing SEO and search ads to reach prospects who are searching for related to financial services;
using data and analytics can help companies track how their lead generation strategies are performing and make adjustments as needed.
A good lead-gen strategy helps generate quality leads and increase company sales. In the B2B industry, lead generation is even more important because companies need to make sure they are targeting the right people. Utilizing data and customer insights, fintech organizations can build a strong brand. Using lead generation strategies, fintech companies can ensure that they not only attract prospects but convert them into customers ready to make sales.
Why do we need lead generation in fintech?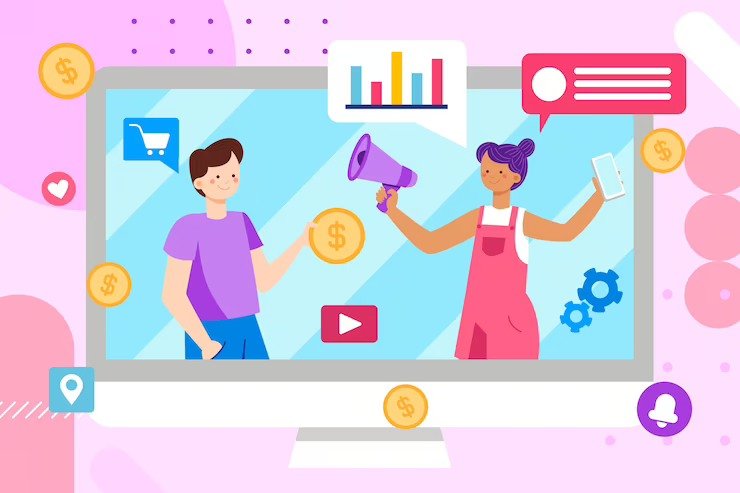 In today's digitally driven financial field, fintech companies need effective marketing strategies to make their products and services known to the right people. This is where lead generation comes in. By using customer acquisition techniques such as creating a website, launching email campaigns, using social media, creating relevant content (blog posts, videos, etc.), and using search engine optimization (SEO) techniques, the companies can build a customer base and increase their sales. Lead generation helps fintech companies find their target audience and turn them into paying customers using marketing and sales strategies. This way, they can build a brilliant brand name, build valuable contacts and better promote their business.
lead generation is the most important aspect of any fintech company, helping it to generate valuable data, work with a great team, leverage resources, and apply new and trendy strategies to create successful campaigns.
Increase in sales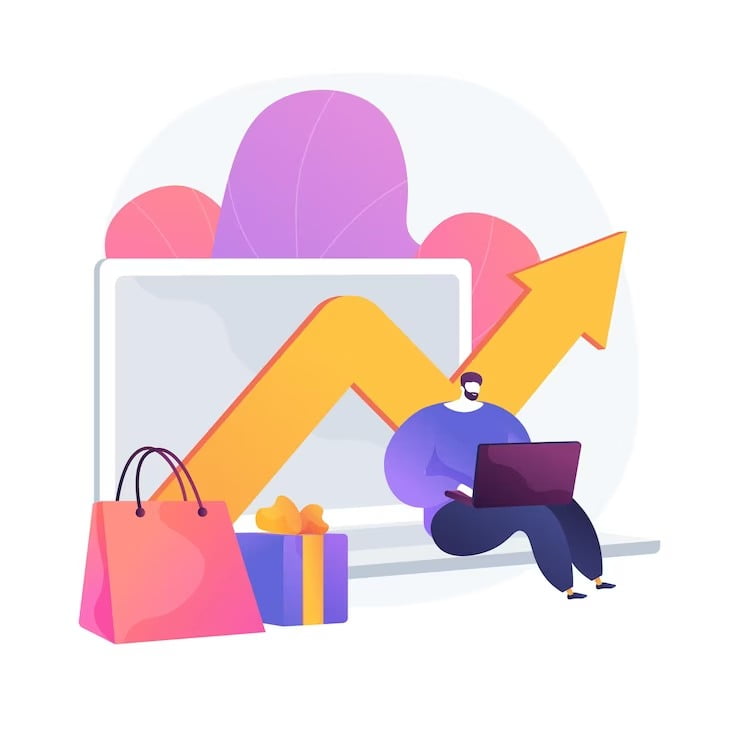 Fintech companies need to ensure they use effective marketing strategies to generate leads and increase sales. To do this, they need to know their target audience and develop a digital marketing strategy that will speak to the prospects.
A good lead generation strategy will use segmentation to target the prospects and provide a great user experience that builds trust and confidence in the brand. By using data and research to guide their efforts, fintech firms can create a sales funnel that addresses potential customers at every stage of their decision-making process. Using examples and case studies to demonstrate the value of their products and services can also be a powerful way to generate interest and build credibility. Ultimately, by taking the time to understand their audience and deploy effective marketing strategies, fintech companies can improve their lead generation efforts and achieve better sales results.
Expand your business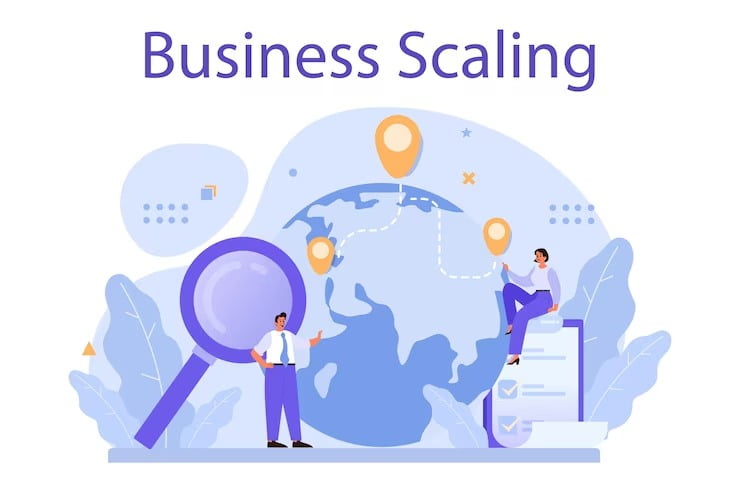 Expanding your business in fintech requires a solid marketing strategy that includes effective lead generation techniques:
understanding the fintech industry: before expanding your business in the fintech, it's important to have a clear understanding of the field
identifying your target audience: knowing your potential customers is crucial for effective lead generation
using the right keywords: utilizing relevant keywords like fintech or marketing can help drive prospects to your site or social pages
developing a good strategy: having a solid plan of action is important to close more sales
creating a site: your site should be easy to navigate and provide relevant information about your products and services
utilizing email marketing: send newsletters and promotional emails to your list to keep them engaged and interested in your company
social media marketing: use social platforms to market your brand and engage with potential customers
SEO techniques: applying effective SEO methods can make your website rank higher in Google search results
relevant content: developing great content like blog articles, videos, and case studies can help generate leads and build your brand
segmenting the target audience: segmenting your audience based on geography, age, and interests can help you target the prospects with the right message
solutions: address potential customers' questions and pain points. Offer effective solutions to their problems
research: conduct market research to gain insight into prospects, industry trends, and competing solution
sales funnel: develop a sales funnel to guide potential customers through buying
relevant CTAs: calls to action should be relevant and encourage prospects to take a specific action
utilizing data & analytics: use data and analytics to track the success of your lead generation campaigns and make necessary adjustments
Conducting research, segmenting the market, and using data to make informed decisions are also essential methods to help generate quality leads. With the right team, products, and brand, a fintech company can build a brilliant reputation in the industry and create better growth opportunities.
Brand Enhancement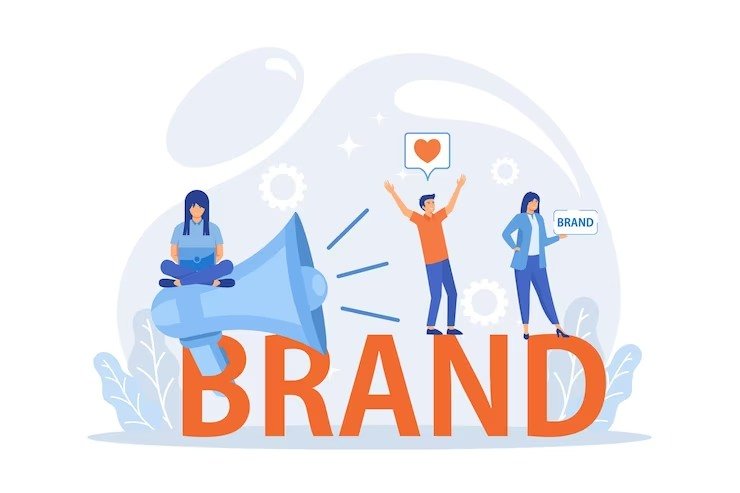 To generate leads and create a strong customer base, financial digital companies need to have a solid strategy in place. Using the right strategies can help companies reach their target audience, let people know about their products and services, and make better sales.
One of the best ways to start generating leads is by having a strong website. Companies should make sure that their website is easy to navigate and provides relevant information to prospects. They can also create articles and videos that provide value to their customers and share them on social media platforms.
To create a powerful brand and generate leads, companies need to use a variety of strategies, such as SEO, video marketing, and social media. By providing relevant information and creating campaigns that resonate with their audience, businesses can create a strong pipeline of potential customers.
Fintech companies need to have a solid branding enhancement plan. By utilizing a combination of strategies such as research, data analysis, and segmentation, companies can begin to explore what methods work best for their specific business, and product offers and ask the right questions to create an effective marketing funnel.
How is lead generation in fintech done?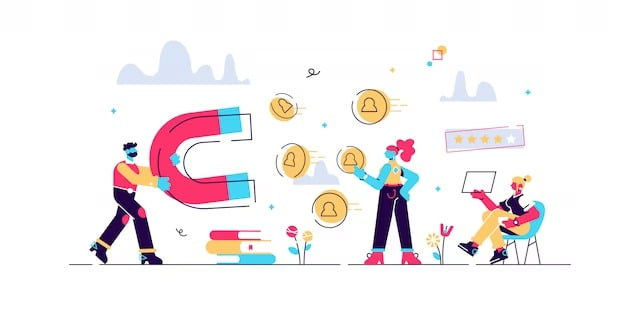 It's time to look at some practical actionable solutions that will produce quality leads for your fintech company.
Use of digital tools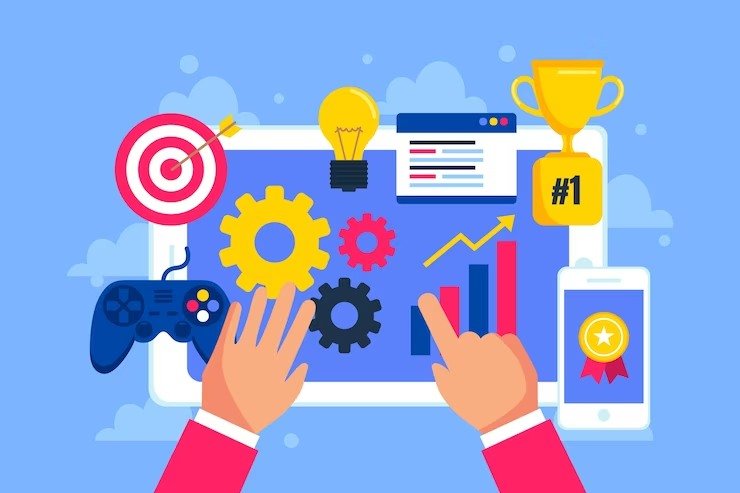 The use of digital tools has become increasingly important in today's world. Startups and small businesses can benefit greatly from using online tools to establish and manage their brand.
Digital tools allow experts to explain high-level topics and policy changes in a simplified manner. This allows for a wider understanding and more straightforward implementation. An ideal tool should not only collect data but also design and deliver insights to help establish long-term goals. Leading agencies also offer services and insights that can help businesses in the long run.
Some of the benefits of using digital tools are:
the ability to save time and money, especially when it comes to organic results;
these tools allow marketers to collect data and get results in a shorter amount of time compared to traditional marketing methods;
digital tools also help establish an online presence and are especially useful for selling and buying products and services.
The use of digital tools is an efficient way of managing various aspects of a business, whether big or small. With the use of these services, businesses can establish themselves as key players in their industry and thrive month after month.
Listen to your prospects and customers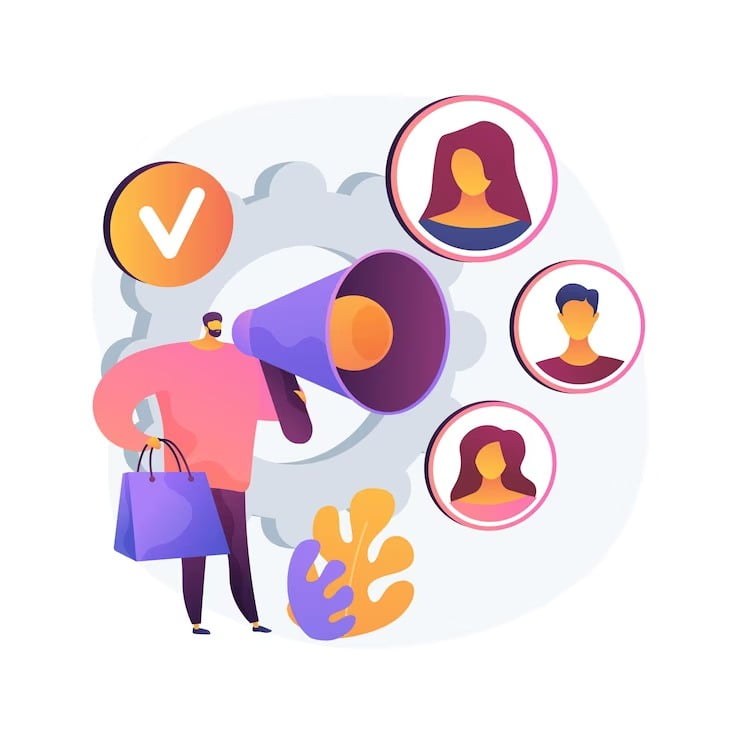 Business owners often focus on thinking about future global events and what exactly they need to do to attract customers. What is often overlooked, however, is one simple but important thing-the ability to listen to your target audience.
Listening to your customers can include many things such as following their social media accounts, studying their conversion rate, and considering their feedback on your products or services. All of this can help us better understand their needs and how to solve their problems.
To add to this, it's also important to consider the tips and rate of retention that customers are likely to have when visiting our webinars, purchasing on our platform, or even just browsing our website. By focusing on the needs and interests of your target customers, you are more likely to attract high-quality traffic and increase the analytics.
It's important to pay special attention to customer feedback and to try out new approaches that can help you better understand our target audience. This means using free tools and resources to help you better understand how the customers are interacting with the platform and what we can do to improve.
Listening in on our target customers is a critical part of any successful marketing strategy. By taking the time to truly understand their needs and preferences, you can improve your approach, add value, and ultimately increase traffic and conversion rates.
Appeal to the Top-of-Funnel Segment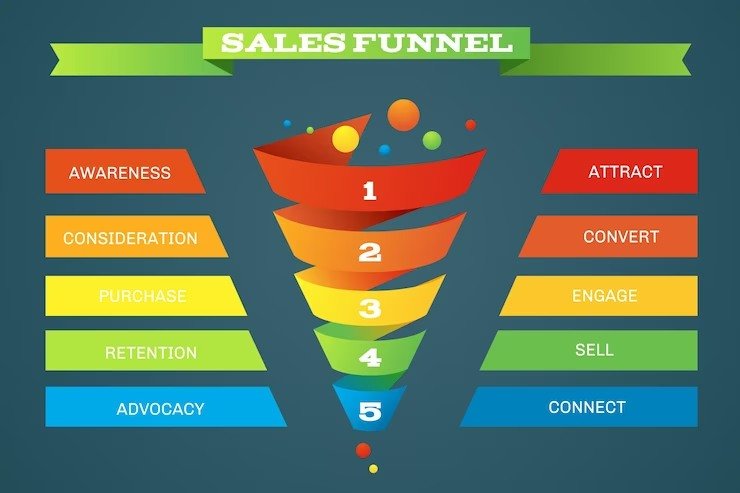 Although your target audience's pains are the same, they will approach your offer at different stages of resolving their needs:
potential customers who are at the top of the sales funnel are just getting in touch with their pain and beginning to feel the need to resolve it;
customers who are in the middle of the funnel are already beginning to realize that they will soon need help, which encourages them to explore their own needs;
audiences in the middle of the funnel are fully immersed in their pain and need an outlet, so once an effective solution is found, they will be ready for action.
In fintech lead generation, thinking about the top-of-funnel segment is essential. This is the first step in the customer journey, attracting prospects to your brand. Follow a strategic approach in reaching out to this segment by using high-quality content that resonates with them. Use links to guide them to valuable resources that could help them throughout their buying journey.
Studies show that it takes an average of 6-8 touchpoints before a potential customer makes a purchase. Aim to provide information that addresses their pain points, and this should change their perception of your brand. When you talk about your solutions, focus on the benefits rather than the features. Make them see the value your products can bring to their business.
Check if your website and landing page format is user-friendly and easily accessible. You need to set a good first impression, so invest in publishing high-quality content regularly. Regularly producing content increases the chances of becoming a thought leader in your industry, which readers are more likely to follow.
Use common words, and break down complex ideas into simple versions. Your readers should be able to understand your content without feeling overwhelmed. Use techniques such as A/B testing to determine what topics everyone likes. Many potential customers won't buy your solutions until they are convinced they can trust you. Use LinkedIn to partner with a significant influence and have career events. LinkedIn is a great platform to get your message across.
Marketing cost-effective events can be one method to increase leads. When publishing be sure to include a clear call-to-action (CTA). Remember, you won't make everyone happy, but with a sound content management plan, you'll win more people over than you lose.
Providing a Steady Stream of Actionable Content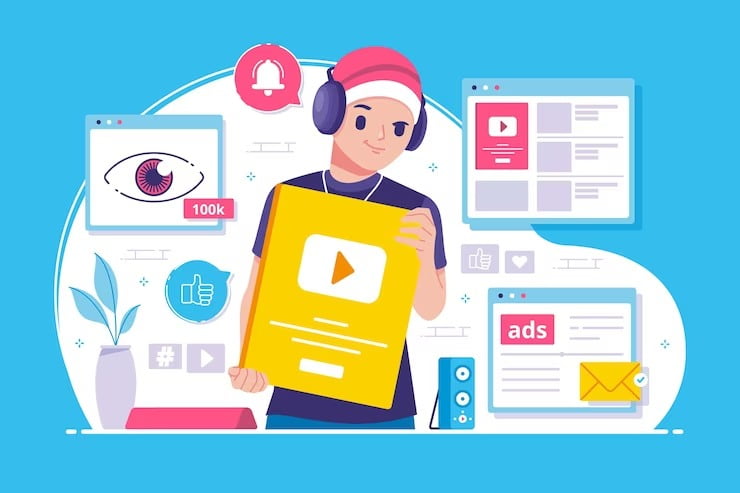 Studies have shown that companies that produce content consistently generate up to 67% more leads per month than those that don't. By providing valuable materials, you can establish yourself as a subject matter expert and build trust with your audience. It's important to identify and address challenges or pain points your potential customers may be facing to provide relevant information that resonates with them.
The CEO, manager, or someone else in charge of the company's content strategy should be willing to invest a lot of time and effort into the preparation of quality material. The content you provide can be blogs, articles, eBooks, infographics, or even short videos. Content should also be tailored to different sales funnel stages, from awareness to consideration to decision-making. By providing relevant and helpful information throughout the buyer's journey, you can nurture leads and increase the chances of closing a deal.
Finally, make sure to include a call-to-action in your content to encourage interested leads to sign up for a newsletter, visit your site, or learn more about your company's careers.
Optimizing Your Landing Page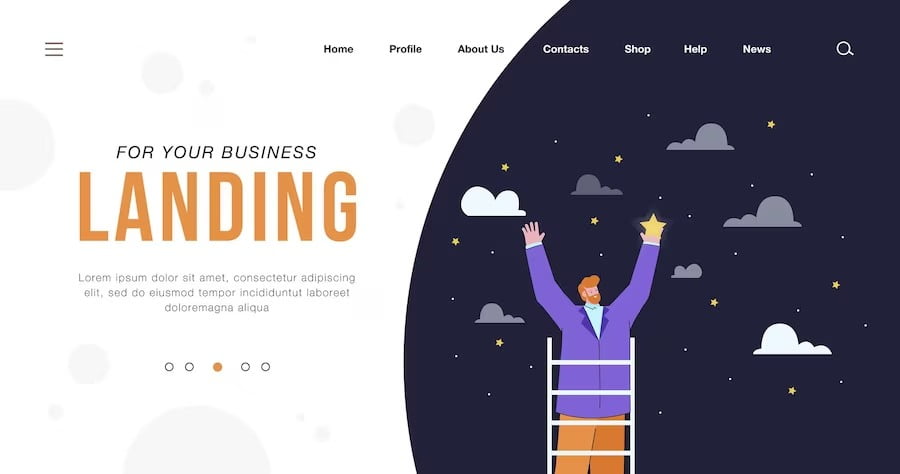 With years of study and practice, optimizing landing pages for lead generation has been proven to be an effective marketing strategy. High-quality landing pages can help establish your brand as a credible and reputable player in the fintech industry.
Benefits of Optimizing Your Landing Page for Leads:
you can boost your lead conversion rates and generate more revenue for your business;
by optimizing your landing page for mobile devices, you can reach a wider audience and increase the chances of capturing leads on the go;
you can improve loading times, making it more likely that potential customers will stay on the page and complete the desired action;
by ensuring that your landing page is easy to navigate and visually appealing, potential customers will have a better experience and be more likely to engage with your brand;
customer testimonials, guarantees, and security badges, potential customers will be more likely to trust your brand and take action;
by optimizing your landing page for high-converting keywords and creating compelling content, you can increase your chances of converting visitors into leads;
with targeted messaging and creating a clear call-to-action, you can attract more qualified leads that are more likely to convert into customers;
you can gain a competitive advantage over businesses that have not yet incorporated this strategy;
your marketing spend will be more effective and you will be more likely to see a positive return on investment;
the most important information and calls-to-action encourage prospects won't miss the reason to take action;
with forms or chat boxes, it's possible to start a conversation with the consumer before they even decide to leave;
with visually compelling and engaging content, potential leads will remember your brand and be more likely to return;
frequently asked questions or the most common objections encourage potential buyers to take action;
by making small tweaks to your landing page, you can see significant improvements in lead conversion rates and overall performance.
Therefore, optimizing your landing page for leads in fintech can increase the chances of high-quality leads, faster conversions, improved consumer performance, and proven results in a space where competition is high and every click, form fill, and conversation matters.
Conclusion
Lead generation in the Fintech industry is an essential aspect of any business's success in today's competitive market. The fact that definite tags, professional touch, and an active online presence are necessary to meet the increasing demands of customers cannot be overstated. As mentioned earlier, having a certain power to reach out to potential clients and answer their queries within a certain timeframe is critical. The ability to sell definite products and services to clients and maintain a record of their interactions has become a significant factor in the entire lead generation process. Therefore, having an effective marketing strategy can help businesses in the Fintech industry to reach more potential customers and secure more deals in today's fast-paced life.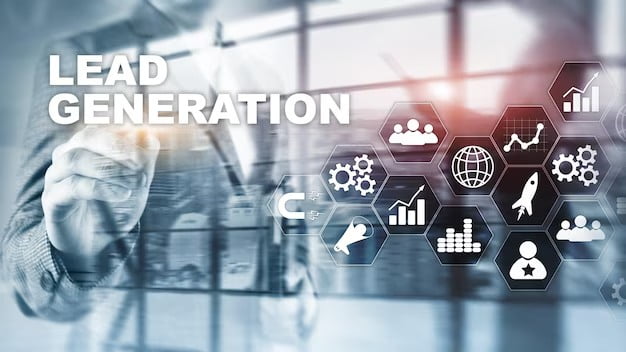 SaaS Founders is a leading team of marketing experts with over six years of experience in lead generation. Our expertise in the Fintech industry is unmatched, and we stand ready to help you achieve your lead generation goals. We are committed to providing excellence in every aspect of our service, and we take pride in ensuring that our client's needs are met with unmatched levels of professionalism and attention to detail.
When you choose SaaS Founders, you can be confident that every day is reserved for you and your business. We are dedicated to ensuring that every lead we generate is of the highest quality, and we won't rest until you're satisfied with the results.
We work within your budget to create a customized lead-generation strategy that is right for your business. We will use our expertise to tell your story, write compelling content that resonates with your target audience, and produce targeted messaging that aligns with your brand messaging. We accept nothing less than excellence in every line of our work. You can be confident that our team will work diligently to provide you with a lead-generation solution that not only meets but exceeds your expectations.
All copyright and intellectual property rights will be owned by you, and we understand the importance of protecting your brand and your investment. By trusting SaaS Founders to generate leads, you are guaranteed to get your business thriving.
STRATEGY CONSULTING + LEADGEN SERVICES
We create high ROI-driven Linkedin lead-generation campaigns that focus on building trust with your key customers.