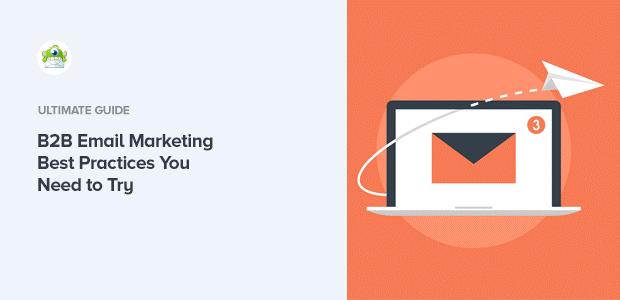 Email marketing is one of the most effective strategies for achieving business success. According to recent studies, it has a great chance of increasing your financial investment. In this article, we will cover popular techniques of using various marketing tactics for B2B businesses. In addition, you'll get a list of useful tips for your current and potential customers.
What is B2B email marketing?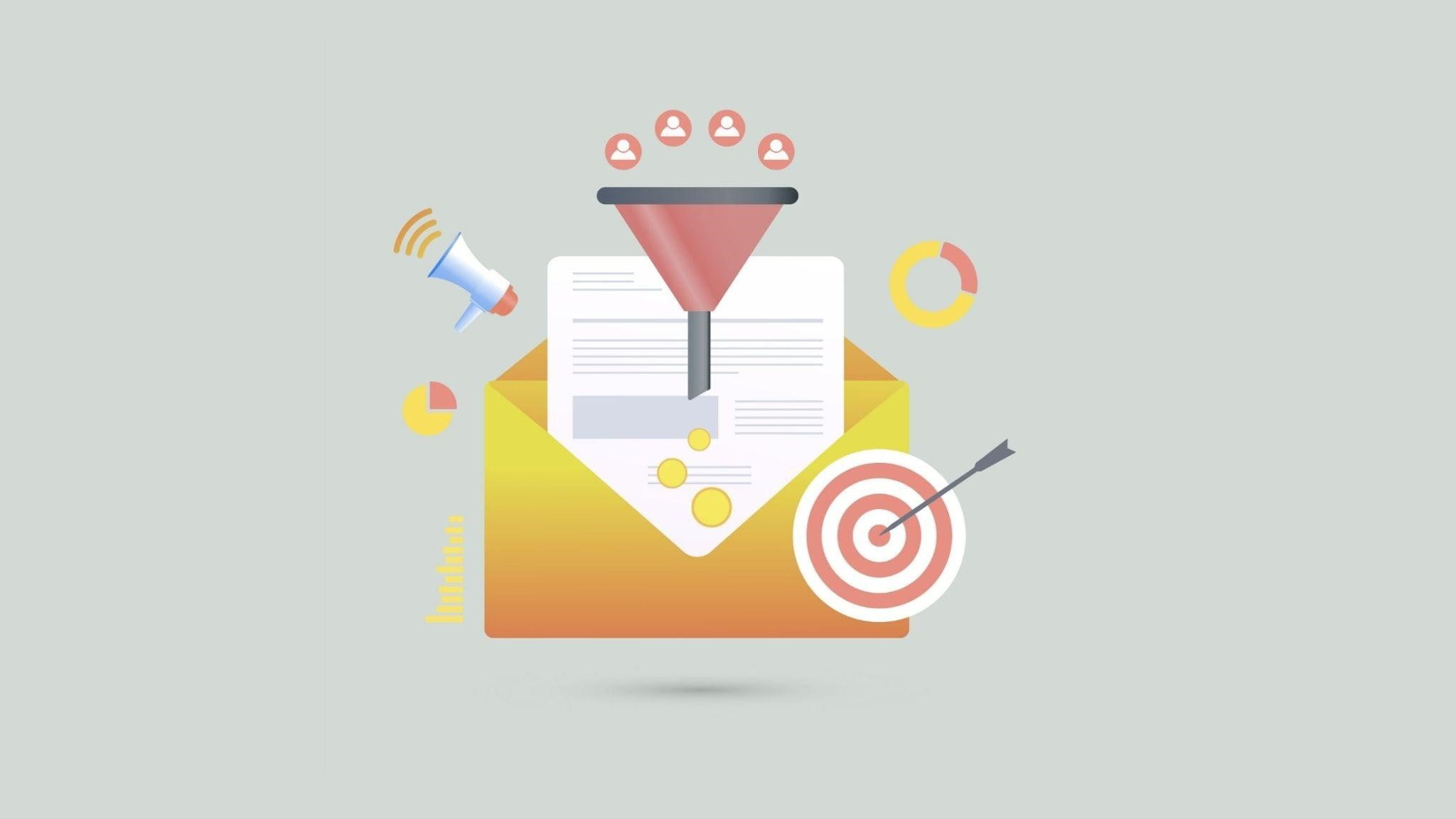 B2B email marketing is the combination of one type of activity with another to achieve the goal of selling goods from one company to another. This strategy is based on the same techniques as B2C, but with fundamental differences. B2B email marketing services are aimed at creating successful email campaigns for clients targeting other businesses, with an emphasis on engaging content, targeted and effective messaging, and data-driven results.
Email marketing is an effective method of interacting with customers. This method allows you to build reliable relationships with partners and keep them always up to date. Email marketing b2b statistics data says that more than 90% of marketers successfully use this tool in their work.
Letters should be interesting for your potential partners and cover their needs. You should provide all the advantages of cooperation with you and show how exactly you can solve existing business problems.
Differences B2B Email Marketing and B2C Email Marketing
What are the distinctive features of b2b marketing email?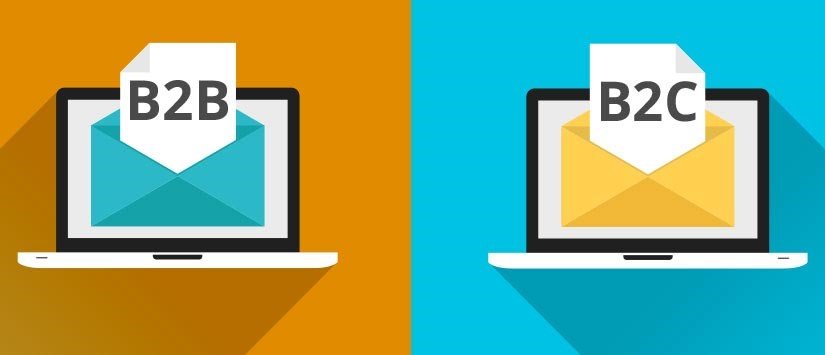 B2C is a strategy whose offerings are aimed at the business directly to the customer. The goal of such campaigns is to convince the customer to make a purchase. The key objective is to convey the importance of the product, find a personalized approach, and retain interest.
The essence of the B2B model is the exchange of various information and offers between different businesses, the sale of products or services, information, advertising, etc.
The principles of B2C and B2B mailings are fundamentally different as they are based on different sales principles. Most B2B customers, before making a purchase, are searching for information about the company they are interested in. Thus, they want to make sure that the business they may be dealing with is reliable. A b2b email marketing strategy should be focused solely on building trust in a brand or company, and creating an impeccable reputation, not on sales. This is the main difference in this model.
When sending out letters for B2B, it's very important to think through everything to the smallest detail. Otherwise, you can seriously damage your company's reputation.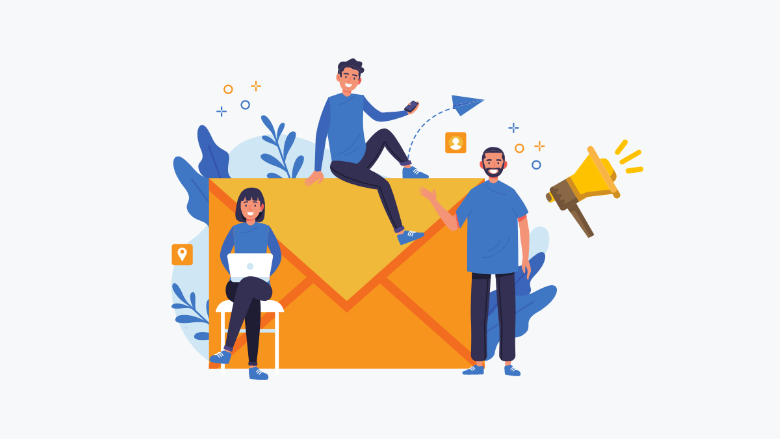 Decision-making
B2B solutions involve five specific goals:
· recognition of an existing problem or need;
· analysis of existing solutions;
· defining product requirements;
· vendor identification;
· justified decisions.
But these goals are not necessarily achieved one at a time. Customers may return to the same goal several times. To make decisions, customers need to be provided with as much information as possible about the brand or company they plan to do business with. In doing so, they rely on online reviews, the relevant opinions of colleagues and experts, and the study of company management experience.
In B2B, potential partners consider their personal needs and, of course, the needs of their business. Decisions are made both rationally and emotionally. The final choice is influenced by factors such as the monetary investment to be made in the service or product, the quality, and the strategic importance of the product offered to the customer. In addition, it is very important to pay attention to whether the client was previously familiar with the product or not.

The content
Let's talk about a few important features for doing mailings in the B2B segment:
· most customers pay more attention to the well-written text than to a photo or video message;
· most potential partners will respond to an email with a specific business idea rather than a typical advertisement;
· the content should solve customers' pain points and help them to optimize various workflows.
Important: A mailing with information about promotions, discounts, and sales are more suitable for B2C. Such content looks strange in emails for business owners and managers. This means you can't use content developed for the B2C segment to apply it to B2B.
The layout
The layout of the offer should be considered very seriously. However, sometimes marketers go overboard in their efforts to attract attention and show creativity. Also, do not forget that not every design can be displayed in the business email.
Under no circumstances should you use stock images. The fact is that such content is already boring to many people and often people simply do not pay any attention to it. In other words, if you attach pictures of fake happy people, it may scare away potential customers. In this way, you are more likely to cause irritation and unwillingness to cooperate with you. Exactly the same reaction should be expected in response to a hackneyed phrase: "For your attention" or "Good afternoon".
Your layout should evoke pleasant emotions and associations. It should be easy to read, contain nothing superfluous, and provide all the necessary information to potential customers.
The tone
Using jargon or not following the principles of business communication culture can easily reduce the credibility of your brand or company. An informal communication style is not for everyone, and not everyone understands it. So, avoid in your speech brightly colored words, slang, and jargon.
Also, don't forget to use professional jargon – words that are used in the field you represent. This will let the recipient know that you are well-versed in the topic.
The contact list
Email marketing for b2b is aimed at a specific audience. Determine who your potential customers are. Create a portrait of your target audience and build a customer base. This can also be done by interviewing existing customers.
Before sending your newsletter, do a thorough analysis of your audience and answer the following questions:
· who is responsible for making important decisions?
· how can your offer help your potential customers?
· what problems does your audience have?
· do I know enough about their services or products?
You can get all the information you need for your newsletter from your clients' websites, as well as from their advertisements, social media, and other sources. You can contact a consultant and have an interview with their manager.
Keep in mind also that some of the addresses you have may be outdated, so you shouldn't include them because of the high probability that they will be spam.
B2B email marketing strategy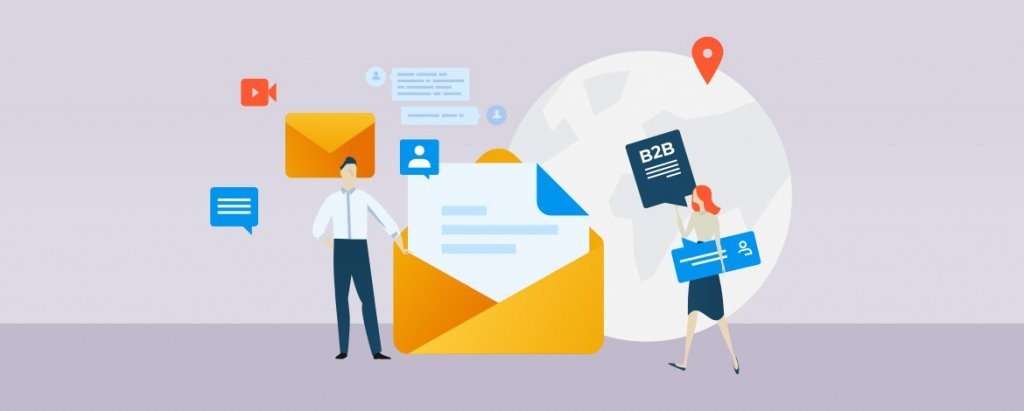 Never use a B2C strategy to send emails to the B2B segment. It's a losing strategy. But how do you make an email marketing b2b lead generation campaign for your potential partners perfect? Let's discuss this question in more detail.
Determine the list of individuals you will be dealing with. This could be:
· the first people in the company who will get acquainted with your proposal;
· those who will use your services or products if the company decides to do business with you;
· people in charge of logistics and dealing with administrative issues such as budgeting, contracts, etc.;
· those who decide whether to accept your offer or not;
· employees who pass the information on to others in the company;
· people who have influence over decision-making in the company.
The table below illustrates the group of people in the above categories.
Email targeting for the B2B buying center
Initiators & users
Buyers deciders
Gatekeepers
Influencers
What they do
Identify the need for a product implement the product after purchase, evaluate effectiveness and provide feedback
Handle the logistics, budgeting, and contract terms surrounding a product purchase
Typically administrative assistants, secretaries etc. that control the flow of information to and from other members
AII others within an organization that influence the decisions and opinions of the buying center
Values
Functionality, innovation, ease of use
Necessity, return on investment
Efficiency, simplicity, time-saving
Values align with whichever role they influence
What to highlight
Use case studies, product demos, and how-to's to demonstrate how your product or company solves user's problems
Offer data and analysis to prove your product's high return on investment
Keep emails simple and powerful to get essential info across without cluttering
administrators' inboxes
Consider what buying center member each influencer is closest to, and provide high-interest content around that member's values
ldeal content
· Product demos
· Case studies
· How-to guides
· Reports & analysis
· Surveys
· Customer testimonies
· Cost analysis
reports
· Survey reports
· Report summaries
· Case study overviews
· Survey takeaways
· Customer quotes
· Newsletters
· Curated content oundups
· Gated content & new reports
Learn to think like a customer
You need to understand the mindset of each representative from the group you will be interacting with. This will allow you to understand what types of mailings to send to each individual person.
For example, the person who reads your email for the first time will be interested in a certain aspect that relates specifically to their business. If you send the same offer to the person who is responsible for purchasing goods, they will most likely delete it.
In other words, your offers should meet the needs of each customer, and you, in turn, will not receive rejections and spam messages.
Form a step-by-step campaign plan
There are five important buyer paths, each of which requires separate content. Follow these steps:
· awareness. The buyer becomes familiar with your offer without seriously thinking about taking action. To help them get to know your product or service as well as possible, you should provide educational materials;
· familiarization stage. At this stage, you need proof of the usefulness and quality of your product. An excellent solution would be to provide customer testimonials, product demonstrations, and various studies. This will increase the value of your offer and motivate the client to make a purchase
· solution. Undoubtedly, potential customers are interested in buying or using your product. But in order to make a decision, it is important for them to provide options such as a refundable trial investment or a free trial. Various discounts and promotions can also motivate a person to buy;
· when your potential customer moves into the affiliate category, you need to make sure they contact you again. Share more information about the product to encourage them to stay with you;
· spread the word. Users who have already done business with you can help spread the word about you to other companies.
They will attract the attention of new customers, inspiring their trust. This can be done through referral programs, surveys, and more.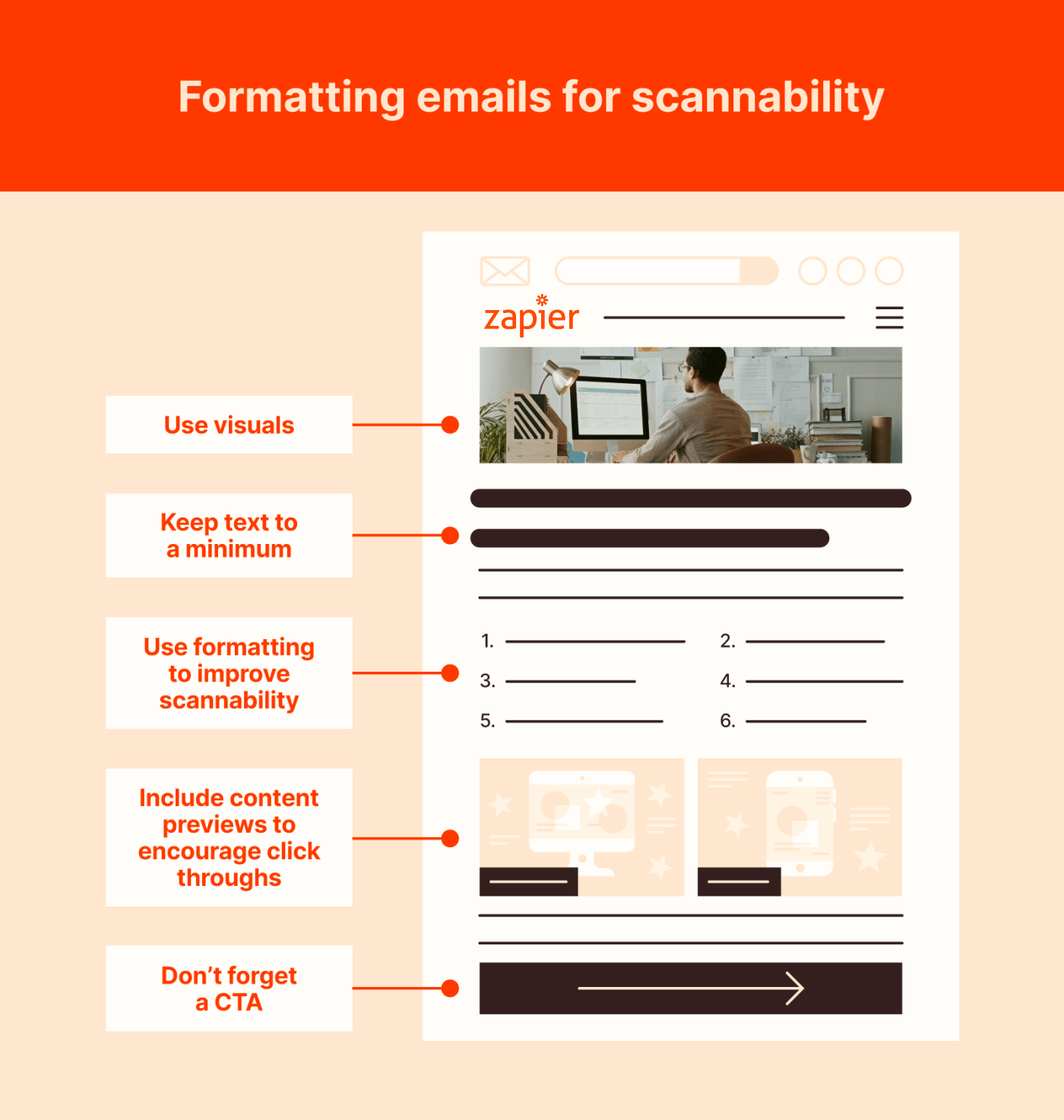 Use pre-made templates
You should not neglect such a valuable tool as email templates. However, the recipient should not realize that you have sent them a pattern. Create a library of templates for each mailing. Use the same product elements, making sure each pattern looks different.
These can be template emails such as:
· welcome letters;
· thank you letters;
· newsletters;
· surveys;
· educational;
· events and activities, etc.
By using these tactics, you may not only simplify the entire mailing process easier but also always have skeletons of emails ready to go.
Automate your email campaigns

With email marketing automation, you'll be able to handle a lot of information that you could never handle manually.
Set up automation that will tag your contacts with the latest information. Using a tagging system, you'll be able to purpose a specific audience segment. In addition, you can also use other features:
· add new contacts who have filled out a form on your website;
· segment your subscribers into different lists based on their behavioral patterns;
· sending updates on new subscriptions, visitors and sales leads to employees.
Thanks to the email automation process, you can sleep easy knowing that everything is working properly without human involvement and wasting tons of time.
List of examples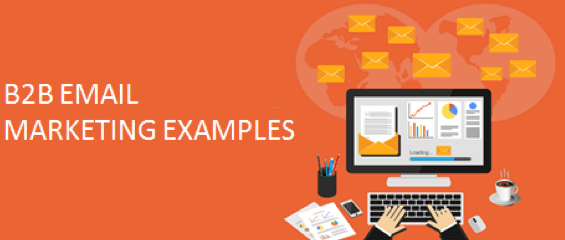 We've given you a lot of tips that may be useful to you when creating email campaigns for the B2B segment. However, seeing how it works in practice is no less valuable than learning the theory. Below we present you with a list of ready-made cases. We're sure you'll find b2b email marketing examples useful in your work.
The casual style of InvoiceBerry
The company serves small and medium-sized businesses and takes a similar approach to email as it does to communicating with consumers. The point is that the decision-makers are exactly the same people. The CEO of InvoiceBerry decided to get rid of excessive formality and switch to a conversational style of communication. In his opinion, it is not superfluous to attach some funny GIF to the letter. It creates a sense of friendliness and brings the recipient closer.
As an example, here's one of their mailing lists: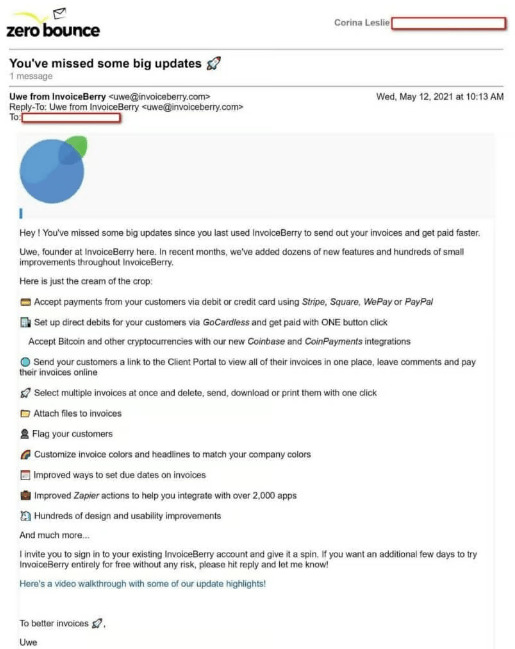 Now let's discuss why this case is successful:
· the sentence begins with an attention-grabbing word: "You." It looks like a lively conversation and inspires trust;
· the recipient becomes interested in this unconventional approach and wants to learn more. Remember that one of the strongest emotions in marketing is curiosity;
· the person introduced himself as the CEO, which is also a big plus. It is important for business owners to communicate with company owners because they are the most competent;
· it does not take long to read the letter and the whole point is laid out at once and in a very informal style. The text is easy to read thanks to the emoji used;
· the message ends with a request to write to the director if you are interested and want to use InvoiceBerry for free for a certain period of time;
· there is a link to a video with a short description. There are some people who don't read text information but like to watch videos, so they will be very happy if you give them the opportunity to watch and listen.
There's nothing in this case study that needs to be changed. Everything is perfect here. This type of writing motivates communication well, there's nothing off-putting about it. Despite a large number of words, it's easy to read and doesn't take much time.
Pay more attention to email design
Emily Ryan, the owner of Westfield Creative, a marketing agency, has done thousands of mailings for the B2B segment. She always makes fun designs for her offerings and doesn't think it's worth getting too worked up about professionalism. Her principle is this: The more creative and fun the letter you send, the more likely people are to respond positively to you.
Take a look at an example of one of her newsletters: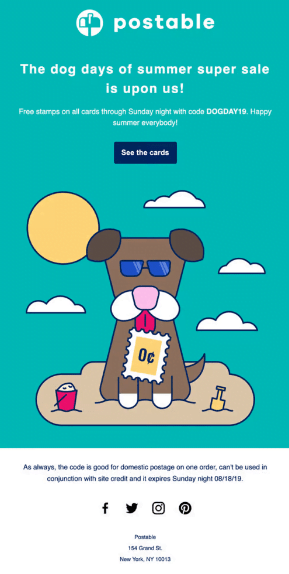 Her emails always have a GIF that speaks of a friendly disposition. The bright colors are intertwined with a catchy headline. Playing with colors is a great solution, so feel free to use this tool.
Why it's a great case:
· animals are always eye-catching and trustworthy. In this case, we see a cute dog
· bright colors make us stop and read the letter;
· short, concise, and engaging text. The necessary information is received in a few seconds.
Conclusion – if you want your newsletter to attract attention, take the time to work on the design. Such sentences always have a better conversion rate than long, hard-to-comprehend texts. Boredom – is one of the biggest mistakes in marketing. Realize that no one should fall asleep to your texts.
Every case is different
Prowly has used the B2B email marketing tool extensively for a huge amount of educational content. One day they decided to add emotional emojis to increase message open rates because they had learned information that others had it working. Much to their surprise, opening rates dropped significantly with this trick.

Why this case study is a great example of how not to do it:
· Emojis make emails lively, emotional, and not boring. However, it's important not to overdo it, as it all depends on the target audience. There are niches where using emojis is simply unacceptable;
· Why did the operability of the messages decrease in this example? Probably, the mailing was very similar to spam.
What marketing experts advise:
· don't use Caps Lock either in the text itself or in the headline;
· do not overdo it with a large number of exclamation points. Just one is enough to give the text an emotional edge;
· do not combine capital letters, lots of emojis, and exclamation points together, as this will only scare away your audience and cause irritation.
No doubt Prowly has worked through the mistakes and no longer uses this approach to attract potential customers. Everything is individual and what worked for others may not work exactly the same for you. There is no one-size-fits-all approach to marketing. Sometimes you can succeed by going against the rules, and sometimes you will fail.
B2B Email Marketing Conclusion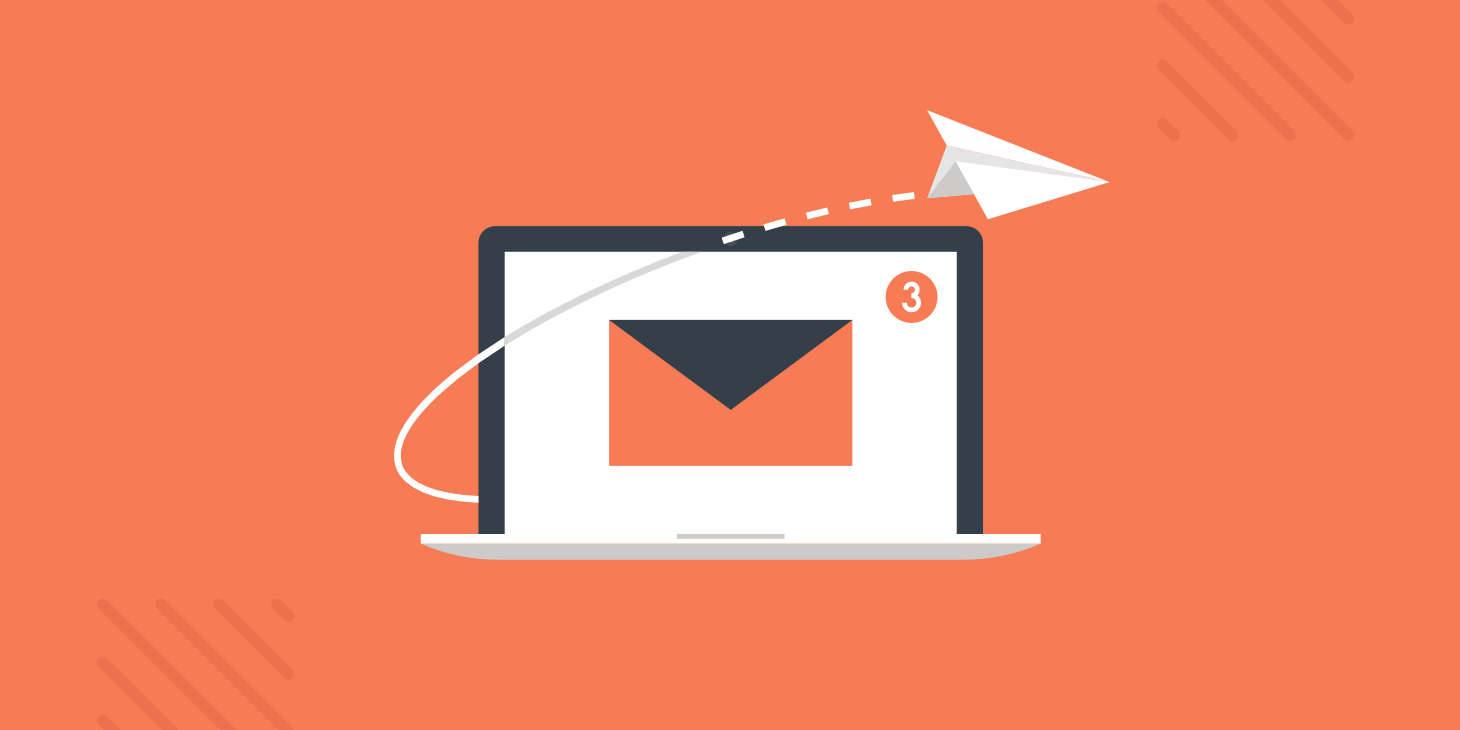 Email marketing is a great tool to use in B2B. According to b2b email marketing statistics, the average return on investment is $40 for every dollar spent. The main rule to follow is to immerse yourself into the processes of the business you're dealing with, to learn their problems and their needs. It is very important to play the long term here. For this, you need to be able to build trust in your product or services and maintain your own reputation. For this, email marketing is more suitable than any other channel. Because email campaigns are easy to automate, you can achieve even better results by doing much more in a minimum of time. Create letters and analyze their effectiveness with a trusted service provider.
Some helpful tips:
· be polite and specific. Busy people don't spend a lot of time reading emails. When opening your letter, the client must clearly understand who you are and what you want from them. Be sure to introduce yourself, remind the client about yourself, and name the company you represent. Also, busy people often check their emails using their smartphones. Your mailing should be tailored to small devices;
· by doing a preliminary analysis of your audience, you're sure to increase your chances of success. Use cookies to track user actions, increase conversions and improve ad campaigns;
· strike a balance. Avoid long blog posts, as well as unemotional posts. Be open, sincere, and, friendly. Maintain interest interesting and add intrigue to your emails;
· work on calls to action. To do this, you must create a message that motivates the prospect to interact with you.
Since campaigns are actual throughout the customer journey, be prepared for them to take exactly the same expiry. Even though it takes a lot of hard work to generate email marketing campaigns, it all pays off. By applying the best practices b2b email marketing from our guide to your strategy, you'll get better results. If you are interested in creating effective campaigns, contact the b2b email marketing agency which will provide quick help in attracting customers, building relationships with campaigns, and driving sales.
STRATEGY CONSULTING + LEADGEN SERVICES
We create high ROI-driven Linkedin lead-generation campaigns that focus on building trust with your key customers.