A key aspect of any business is the goal of attracting new customers. Today's methods of attracting an audience in marketing are significantly different from those of a few years ago. One of the most sensational innovations has been the emergence of artificial intelligence, which has a lot of potential in generating leads. In this post, we will take a closer look at the role of AI in lead generation, as well as discuss current and future trends in marketing having a direct impact on this field. We are sure that our article will be useful in learning exactly how AI can influence the goal of lead generation for a marketing advertising company and help sales and marketing teams get better results.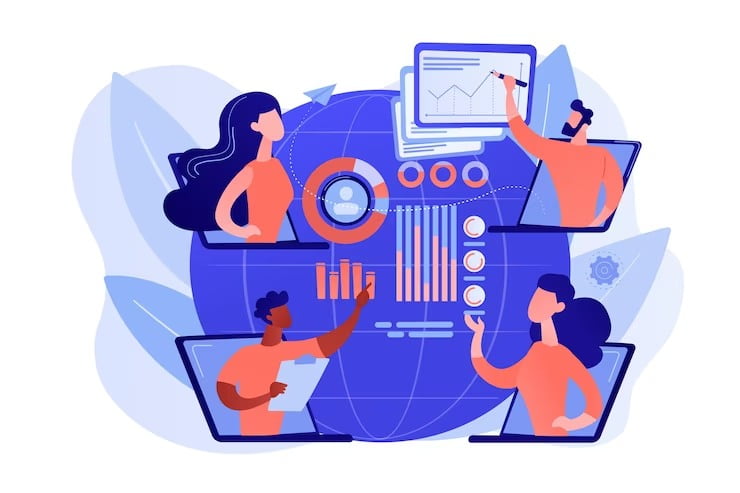 Understanding the Concept of AI Lead Generation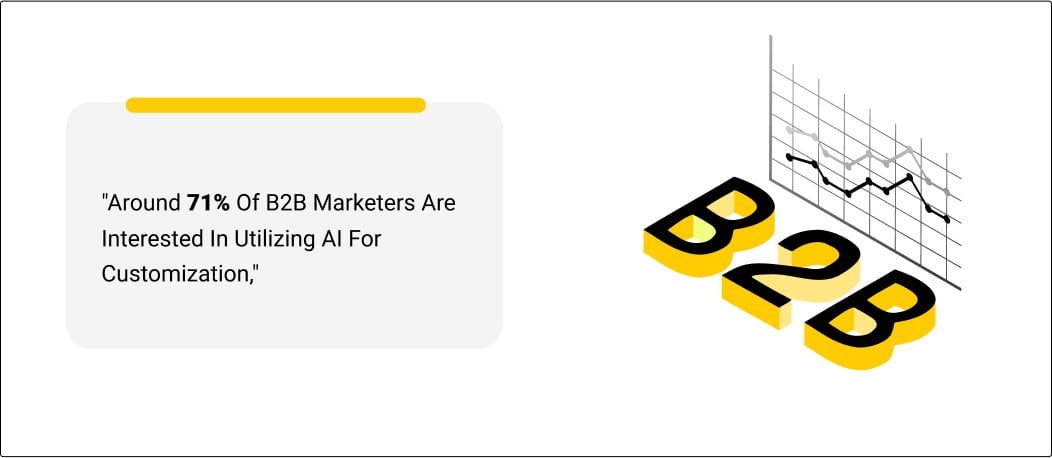 Businesses attract potential customers in a variety of ways: through social networks such as LinkedIn, website, email, various content, events, etc. For B2B companies, it's even more tricky. You spend days for research and information gathering, hosting events, analyzing user reviews on various websites, engaging potential customers across digital channels, and coming up with the triggers to call to action and click. Then you research to get more information to qualify suitable targets, build your contact list, and send outreach emails. If you ask any B2B marketer what bothers them, he or she will say it's lead generation. But what if we say when the AI comes to play it all could be faster?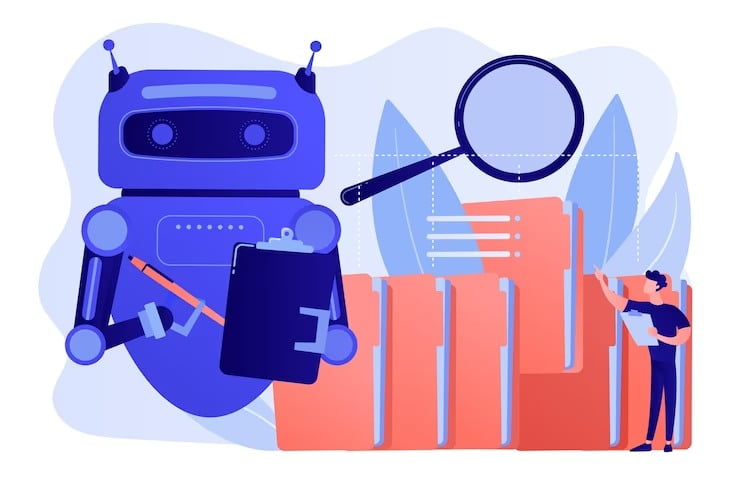 There are several ways in which AI lead generation software can increase the effectiveness of your advertising campaign. For example, chatbots, automated technologies, and obtaining valuable information – actually, all of these together make the use of neural networks a highly effective ai-based tool for your business success.
What is AI Lead Generation
The purpose of lead generation in an advertising company is the procedure of forming a warm customer database by obtaining contact data for the ultimate task – the sale of services or goods. Collecting information on potential customers includes email addresses, contact numbers, and other important information. Lead generation is constantly evolving. Marketers work relentlessly to deliver clients receive quality leads. This process helps to make up a business. It's based on marketing decisions and characteristics created to attract the target audience.
With lead generation, you can get valuable data about the behavior patterns of potential customers. Using a neural network in marketing, more new leads can be generated. Artificial Intelligence-based solutions allow leads to be generated automatically using virtual assistants. AI uses different algorithms to evaluate the data. The industry uses many techniques to generate a list of leads.
Benefits of AI Lead Generation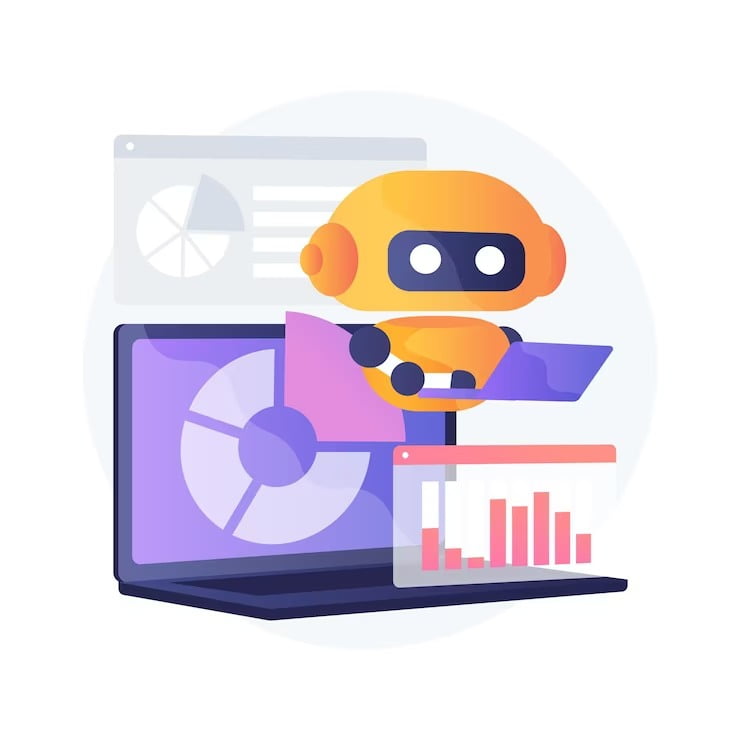 There are several advantages why it is important to use a neural network in marketing:
· directly impact on effectiveness. Artificial intelligence allows automation of the processes of obtaining a warm customer database;
· getting quality leads. By using innovative solutions for identifying quality leads, artificial intelligence can select only a useful base of requests;
· improving the work of targeted advertising. A neural network gives the ability for choosing the right audience;
· fast process of receiving applications. AI can speed up the lead generation process by automating important purposes and reducing the time required for manual lead generation;
· financial savings. AI can save financial investment by receiving high-quality applications, which in turn can lead to a reduction in the cost of attracting new customers.
AI software can easily cope with a heavy information load and process a huge data flow. Due to its high observation capability, artificial intelligence easily finds important patterns and uses them to its maximum advantage.
Types of AI Lead Generation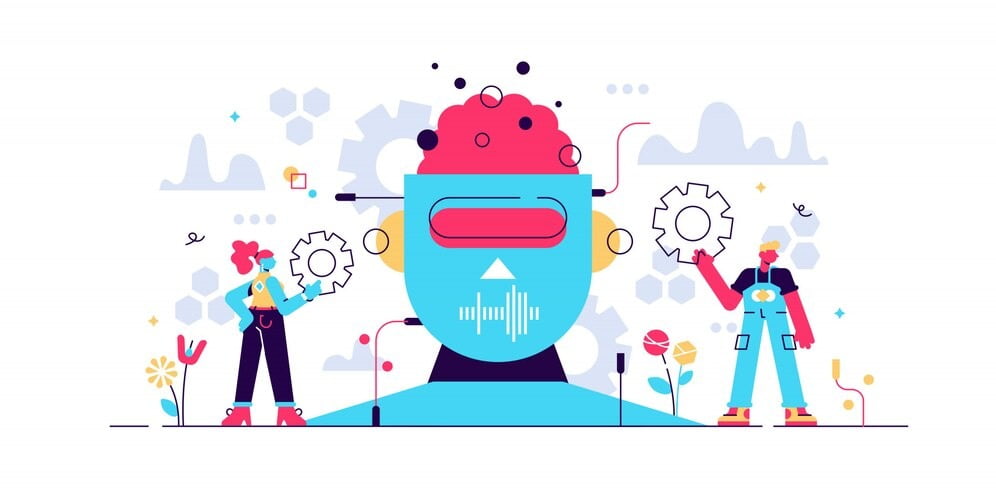 There are several methods artificial intelligence can use to improve lead generation efficiency.
Let's take a look at the most common ones:
· lead qualification. Leads are collected by various methods. For this purpose social networks, emails, various applications, and platforms like LinkedIn, and others are used. AI software ensures the efficiency of this process by automatically reading data about your prospects, finding clients who fit your target audience, and so on. The base of warm customers can be used by the sales department for obtaining the ultimate goal – sales. A smart сrm assistant can help research lead generation. Certainly, your site is the place where everyone should come to get their hands on it. But you shouldn't neglect social media which provides an excellent opportunity to generate leads through ads;
· company optimization. In addition to finding a warm customer base, the neural network can pinpoint audiences for B2B marketing campaigns and weed out unwanted users by eliminating spam. AI software is also able to develop the necessary calls to action for increasing the response to applications and motivation to purchase the product. You will only need to make sure that your button is located in a natural place for visitors;
· lead scoring. Business owners value their time and don't want to lose money chasing fake leads. So you need to develop a scoring system for evaluating potential customers. Artificial Intelligence uses machine learning techniques to score leads efficiently, saving time and effort;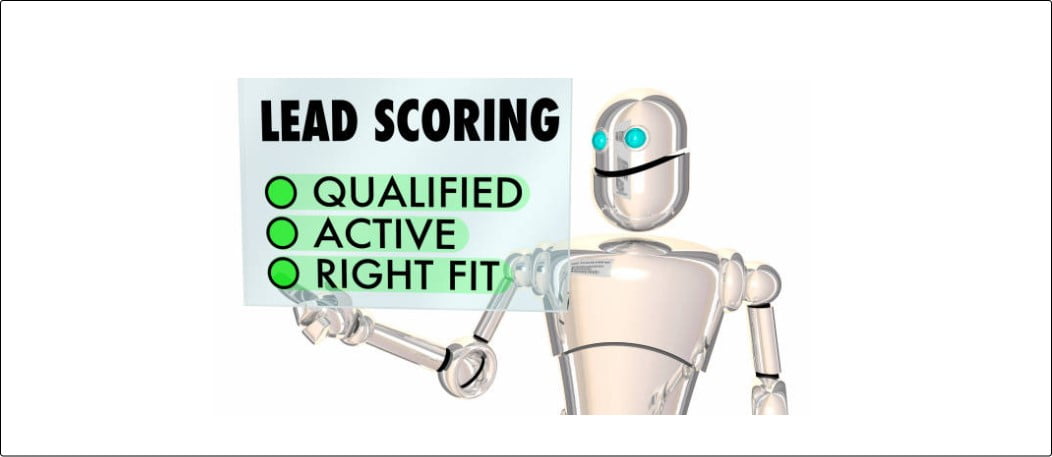 attracting new leads. If you don't use ai-powered tools to engage leads, they lose interest, which negatively impacts your business. Neural network tools allow you to send automated emails and make calls to establish contact. Thus, no application will be left empty;
· chatbots are one of the most effective ways to attract ideal customers using lead generation software. Live chats apply spoken language to interact with the audience and are able to have several conversations at the same time. This means that they grab a much larger number of clients in a minimal amount of time. They also evaluate leads online. When the bot detects the need for human attention, it allows the lead to move on. So, tailor them to sales for your business;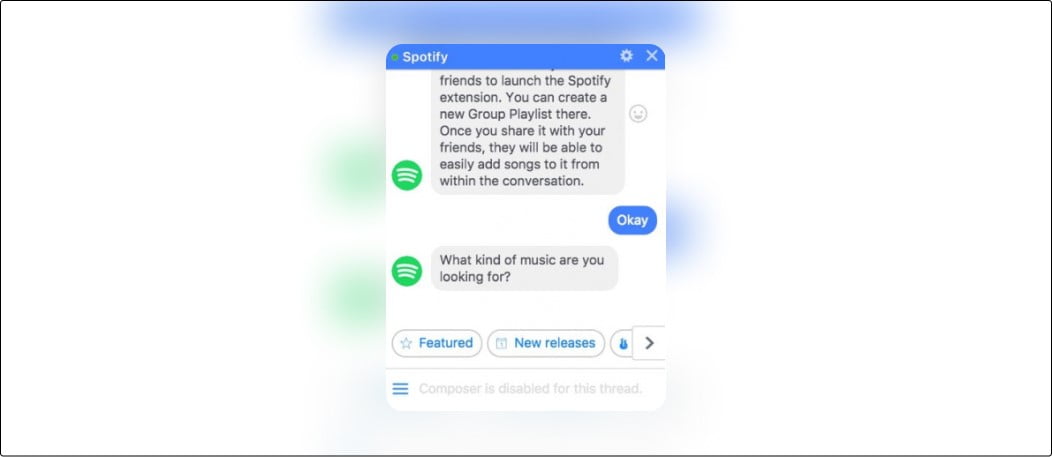 personalization is another important method of engagement used by artificial intelligence. It targets the audience's existing habits of view and interactions with content. A neural network can send specific, narrowly targeted content to users who have a huge interest in the business;
· predictive requirements. What are these terms? The neural network is able to recognize user moods, interests, dislikes, concerns, and engagement. They have no problem recognizing when leads are on their way to convert and offer sensible recommendations to accelerate sales. For example, if the neural network detects that a potential customer is still in the stage of studying the products it can advise the sales department to provide him with introductory material like webinar records or offer special deals such as a free download or discounts.
In addition to the types of lead generation listed above, AI can master many techniques, including pricing, marketing training, etc.
How AI Lead Generation Works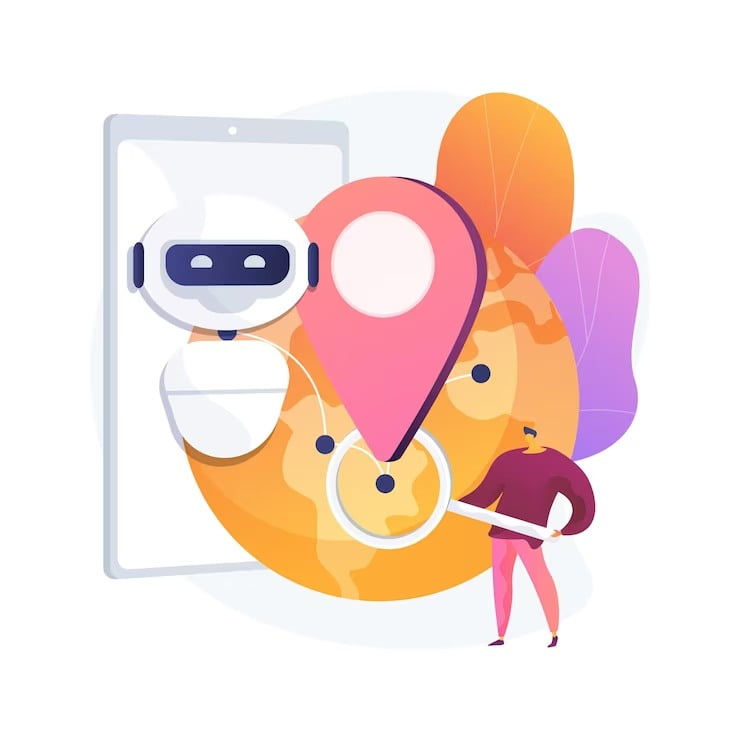 Thanks to artificial intelligence, the work of marketers can be greatly simplified and improved, reducing the time required to run an advertising campaign. The neural network is extremely flexible and constantly improving. Already today with the help of this tool it is possible to quickly determine patterns and draw conclusions, which allows for building strong relationships of trust with the audience.
Step-by-Step Guide to AI Lead Generation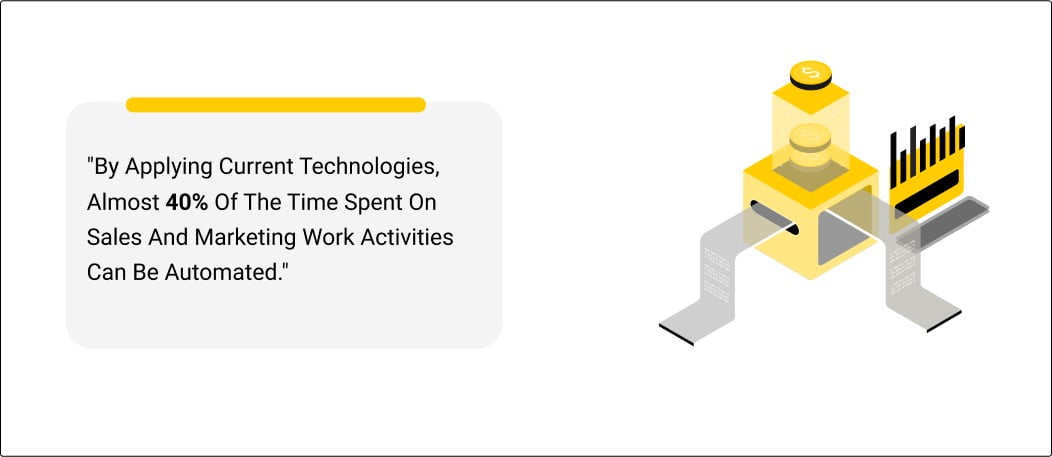 Create profiles of your best customers
If the lead you've received is successful, the next step is to find similarly hot leads. However, this is not always easy. AI lead generation software can speed up this process substantially by analyzing potential opportunities and successful leads. Thus, artificial intelligence is ready to create a profile with a warm contact base that you can use to find customers interested in your product.
Personalize Companies
Artificial intelligence can provide marketers with alerts about important account changes that affect performance. Chatbots and neural networks provide a personalized interface for users. These algorithms provide useful lead-generation tips based on behavioral principles and previous training data, allowing you to create a more narrowly targeted offer and get accurate to the heart of a certain audience. For example, Smarsh implemented Drift's AI tool to personalize content for the site, increasing conversion rates by 13%.
Gather the necessary data
Before you can get results that satisfy you, artificial intelligence needs to be trained. Manually gathering data from various sources takes up too much of a marketer's time. It's better to use dedicated data collection platforms.
Here's what it will do:
· a clear understanding of why potential users are leaving apps;
· cost savings in reporting;
· convenient data for quick scrolling and getting new leads.
This approach will allow you to better understand your audience and interact with them in the future. The data obtained can be useful information that the sales department pursues.
Analyze your leads properly
AI lead generation software is able to generate lists of a warm customer base and automatically send them simple, but extremely important messages. Artificial intelligence is also able to show that one company works better than another. In addition, thanks to the neural network, marketers can understand the reason for the success or failure of a particular company.
Leverage chatbots for simply the acquiring process
Chatbots are equipped with artificial intelligence, allowing them to automate user conversations. They understand the spoken language, handle multiple conversations at once and speak with users twenty-four hours a day. Today, more and more users are getting used to connect with chatbots based on artificial intelligence. They answer users' questions and provide support around the clock. So this ideal tool is completely worth using when communicating with potential customers.
Use automated companies and drive more customers
With the help of artificial intelligence, modern marketers can help automate newsletters successfully. View the browsing histories of interested users to generate personalized emails. A neural network can optimize and schedule the necessary text correctly. When enough information about a person is obtained, AI can rearrange email companies and even remove unnecessary addresses.
Increase the quality of your sales pipeline
If you want to be competitive, you can't do without of a successful sales funnel – an integral part of a successful advertising campaign in marketing. However, businesses often face challenges when building them. The first is improving the sales funnel, and the second is creating a strategy for additional sales.
These problems can easily be solved by resorting to the use of artificial intelligence. Ai-powered lead generation techniques will allow you to analyze leads correctly and efficiently.
Moreover, artificial intelligence is able to predict the likelihood of purchasing additional services by each individual lead. Also, by having data on prospects' likes and dislikes, teams of professional marketers will have a clear idea of the bidding rates. Of course, this greatly reduces the likelihood of loss due to an improperly constructed marketing strategy. The neural network allows for improving the customer experience by tracking small details such as how far the leads are on their way to the customer journey, habits data, link clicks, site visits, and more.
AI Tools and Technologies Used in Lead Generation
AI lead generation software helps small and big businesses not only generate and collect leads from various channels but also provide insights from collected data. There are many vendors offering unique ai-powered technical solutions and a set of tools to facilitate your marketing efforts.
Here are the most actionable and popular ones:
· personalizing experiences using Justuno. It's no secret that personalized content is the key to success. With Justuno, modern marketers can get significantly more traffic through personalized notifications customized according to users' interests and priorities;
· using Paperflite for content engagement. According to statistics compiled by the marketing AI Institute, the main area of use is content engagement. With Paperflite, you can collect and centralize all content in an identical interface;
· managing email responses. Using LeadGnome, you can easily automate your response management process and greatly increase your delivery rate to quickly engage your ideal prospects. In this way, you eliminate the complex task of manually managing responses and can easily scale your business;
· you can collect data about a specific website user by using Alexandrabot, which engages in an interesting dialogue with visitors. This provides an idea of how much a potential customer is interested in your business;
· you can measure the results of your marketing strategies with Albert, a product from Adgorithms. Interacting with different social media platforms, it is able to weed out working strategies from ineffective ones. Albert optimizes ad campaigns to promote your business.
You can also apply tools to your sites such as self-nurturing landing pages, human lead verification, and more.
The Future of AI Lead Generation
AI-based marketing strategies have proven to be highly effective. It is very likely that in the near future, absolutely everyone will use AI when launching advertising campaigns. That is why it is vital to learn how to utilize this useful tool in your practice right now. Judging by how fast the technology is evolving, it will be exciting to see the further possibilities of neural networks that can be successfully applied in marketing for a long time.
Predictions and Trends in AI Lead Generation
Thanks to automation processes and artificial intelligence, business owners and managers have a unique opportunity to generate significantly more queries than ever before.
If you haven't yet tried ai-powered lead generation yet, now is the time to accomplish advanced technologies in your business and get better results. It is extremely important to train your marketing team to use ai-powered tools in their work, as AI is expected to become an integral part of building a successful advertising campaign very soon.
Advantages and Challenges of AI Lead Generation for Businesses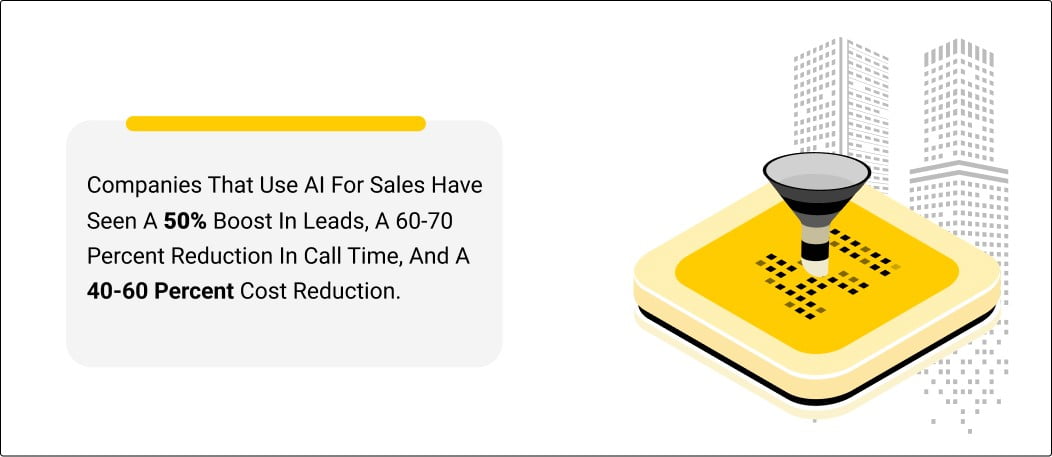 AI lead generation software has become a real intelligent assistant in the work of sales and marketing departments. Here are a few arguments for why AI is the perfect helper in the lead management process:
· artificial intelligence is able to process and analyze large amounts of data from multiple resources relentlessly and around the clock, which no human can do;
· a neural network tracks data patterns. People don't have that kind of attention and insight;
· improving customer service. Many businesses need regular contact with customers 24/7 because their profits depend on it. With chatbots supplemented by live agents, you will be able to communicate with customers, provide answers to their questions, and solve their actual problems. It will also reduce friction when collecting inbound leads. Users are more likely to respond to bots that address them in their native language. So chatbots good integrates product with customers and free business owners from hiring staff to handle calls;
· by automating processes AI can reduce costs and time that can be spent on other important tasks;
· AI lead generation software can quickly identify premium leads that meet your criteria;
· AI-powered tools help you quickly test and improve companies for achieving even better results;
· the ability to get predictions about a company's success is invaluable. With AI lead generation software, you can get quality analysis, improving your results;
· neural network self-learning is at a very high level. It learns to determine important points and at the single time draw the right conclusions. AI shows excellent results in extracting valuable lead insights;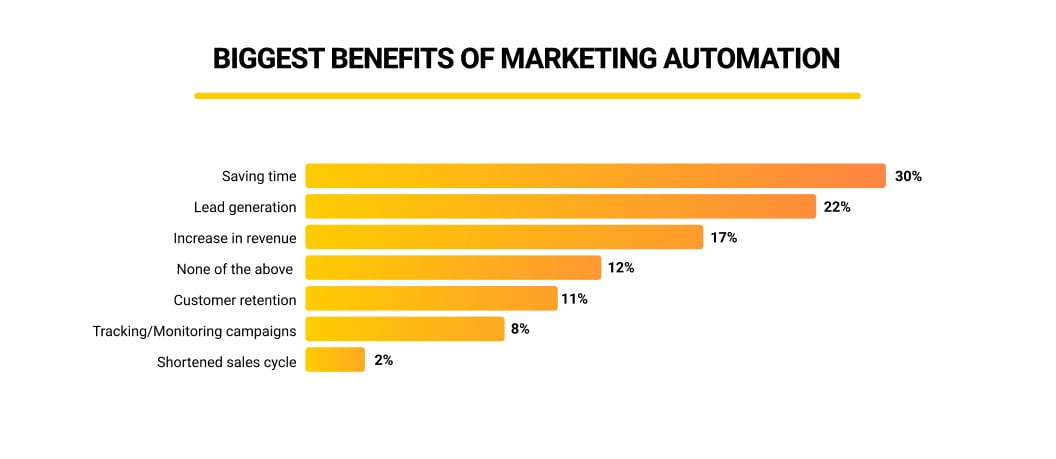 There are many websites on the internet that follow the same plan as your company. Machine learning algorithms can easily identify websites similar to yours – your competitors. Furthermore, automated AI processes in marketing make it easy to track and analyze user behavioral patterns to score and better understand their needs. For example, by analyzing photo content on Instagram and Facebook, AI identifies interests, hobbies, preferences, demographics, and more identity-related factors.
Implementing AI Lead Generation for your Business
AI lead generation software is extremely useful for attracting prospects. It enables you to optimize and automate processes, saving a significant amount of time. Following the steps and recommendations outlined below, you can considerably improve your results in marketing strategy.
According to research, companies that have implemented lead generation based on artificial intelligence in their business have achieved a 20% increase in sales productivity and management throughput.
Steps for Successful AI Lead Generation
Here's a step-by-step example of how you can improve your advertising campaign with AI lead generation software:
· start with collecting lead data;
· creating targeted lead lists based on market data;
· increasing the level of personalization through lead tracking;
· segmenting applications based on tracking audience behavior;
· pay attention to blogging. According to HubSpot, businesses that actively maintain their blogs increase the number of quality leads by half;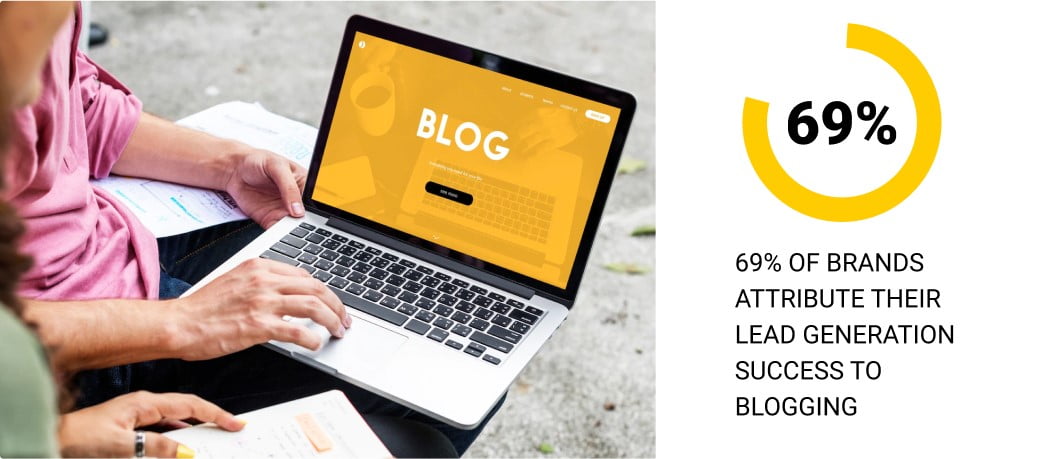 · don't forget to utilize retargeting. Remarketing on the Google Display Network allows reaching millions of websites, videos, and gadgets. It allows you to track visitors, motivating them to visit again as they check Google, YouTube, and Facebook;
· implement features of trust to reduce anxiety and maintain a privacy policy. A few things such as trust seals and privacy stamps will allow you to increase trust in providing data policy upon sign-up;
· provide free trials. Each vendor has its own free trial version. Use this rule to increase conversions;
· create quality copyright and useful material. Offer a free subscription to the newsletter. To keep your content from being considered spam, work on it. Don't forget to include buttons to make it easy for users to share your content;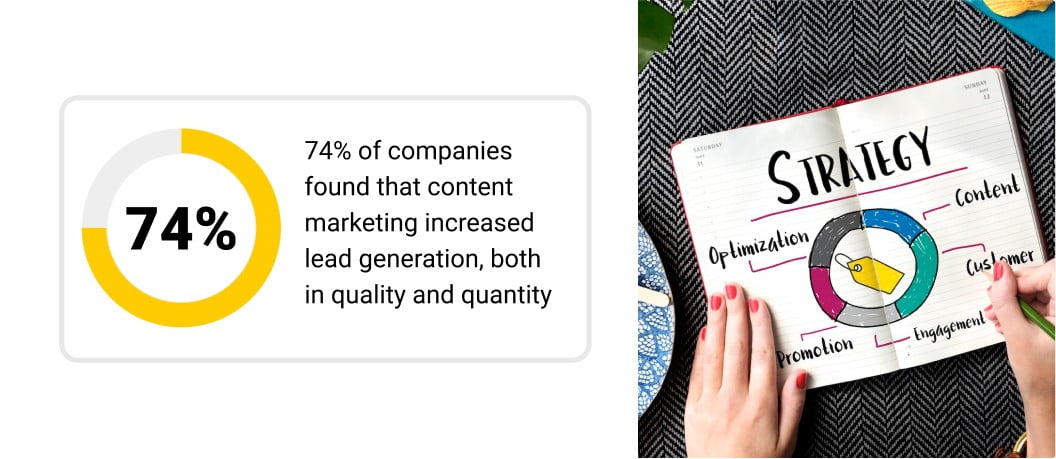 · take care of a modern design. People don't want to leave their contacts on resources that look like they were designed in the 1990s;
· automation of email companies. Optimized subject lines, content, and specific times for sending emails ensure that customers are more likely to check their mail;
· take care of the loading speed of the page. When it takes up to three seconds for a customer's site to load, they are more likely to leave.
By using these steps in campaigns on websites and social media, you can track what works best for you and enhance your results.
Best Practices for AI Lead Generation
Here are five best practices for incorporating AI into your lead-generation marketing strategy:
· use artificial intelligence to attract as many consumers as possible. The smart neural net can help you find new best-fit leads and increase selling;
· quickly improve your lead generating and use your time efficiently. Searching for leads can be too routine and tedious. AI will allow you to optimize this process and significantly increase conversion rates;
· use chatbots to increase efficiency instead of forms. This is one of the best ai-powered tools in marketing for successful lead generation. Chatbots are able to have casual conversations with users, respond to inquiries, and solve their problems 24/7. For example, the chatbot can begin a conversation by asking the person concerned about their budget and determine their needs. They don't require breaks, naps, or vacations. Generate quality leads even when your office is not open. Companies such as Drift, Conversica, and Landbot are prime examples of using chatbots;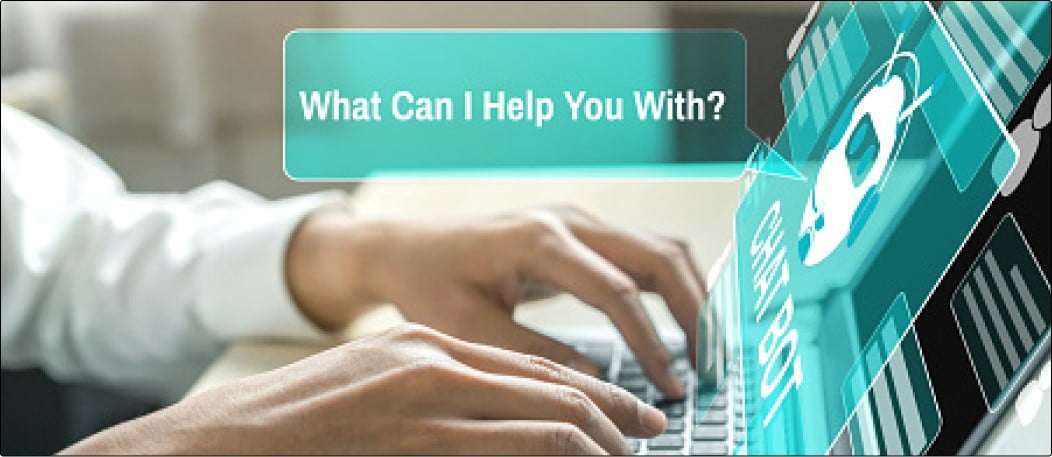 · evaluate applications consistently. AI prioritizes requests. That way, sales managers can focus on the warmest customers interested in your services or products. In marketing lead scoring performed by artificial intelligence is based on real mathematical calculations, not human reasoning, which increases conversion rates many times over;
· optimization of marketing processes. Artificial Intelligence is able to use intelligence about potential audiences and better tune them to personalized campaigns. When launching campaigns, AI calculates effectiveness, using all channels and directing its resources to what brings great results. AI also optimizes content and develops the right text and appeals for audience action.
Lead generation is effective when aimed at nurturing an interested audience to a product or service. Shopify, in its example, shows a full demo in real-time and even gives visitors the opportunity to try the program for a certain amount of time.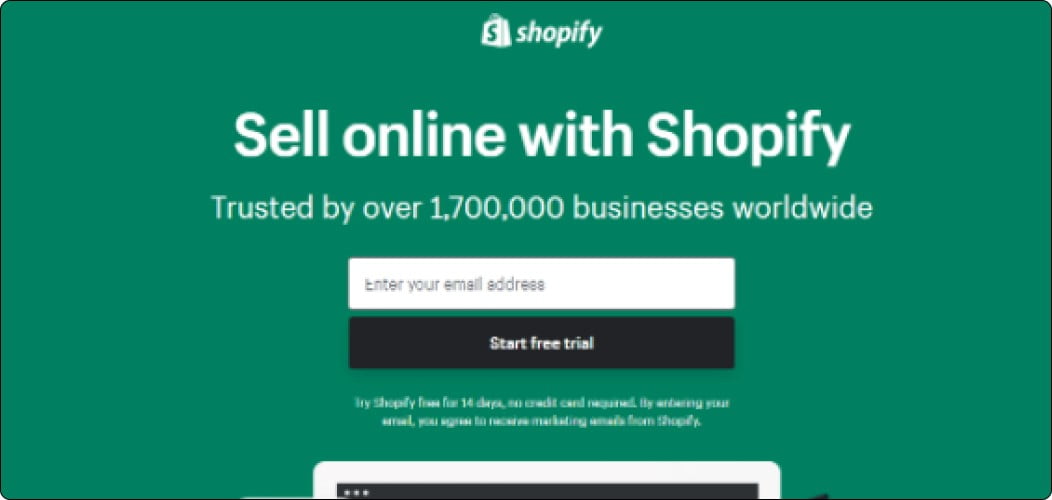 Real-world Examples of Successful AI Lead Generation
Today, artificial intelligence is being used by the world's leading companies in a wide variety of niches.
Let's take a look at some cases of AI use:
· GumGum, a well-known advertising company has successfully implemented computer vision technology that marketers can use for more effective advertising to improve engagement and reach;
· Bonobos reports it uses artificial intelligence to track audience behavior and attract new customers;
· Harley-Davidson NYC has applied Albert's AI-enabled product to a variety of marketing channels, resulting in hundreds of times more website views and a 40% sales growth;
· Amazon successfully uses artificial intelligence in its practice. Thanks to neural networks, it collects numerous data on user habits. It makes quickly processes requests and helps improve sales;
· Chinese company Alibaba is a huge marketplace with sales significantly higher than Amazon's. The company successfully uses AI to track user preferences.
The popular social network Twitter has introduced a useful Lead Cards option, which makes a simple lead generation process. With adding this feature you can collect emails. By launching an advertising campaign on Twitter, you can provide your followers with useful content in exchange for their email addresses.
The example demo shows how HP Cloud applies this creative strategy.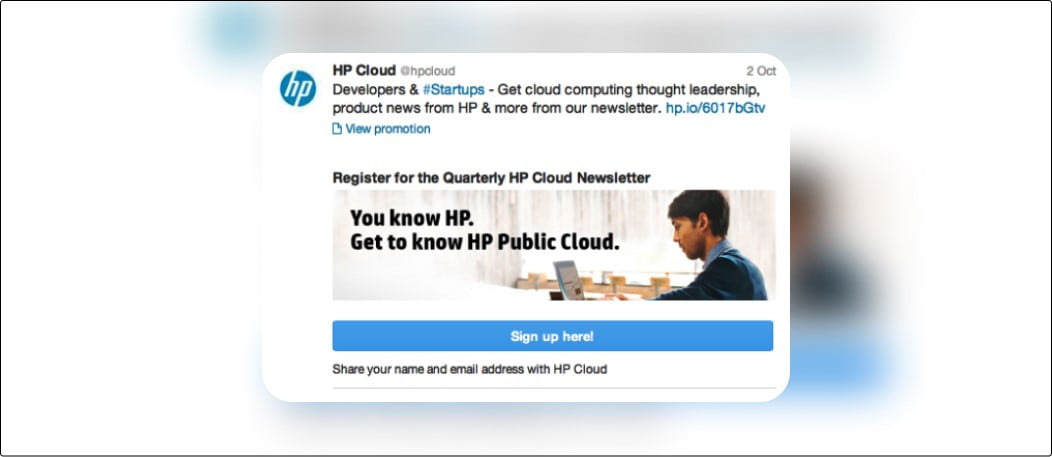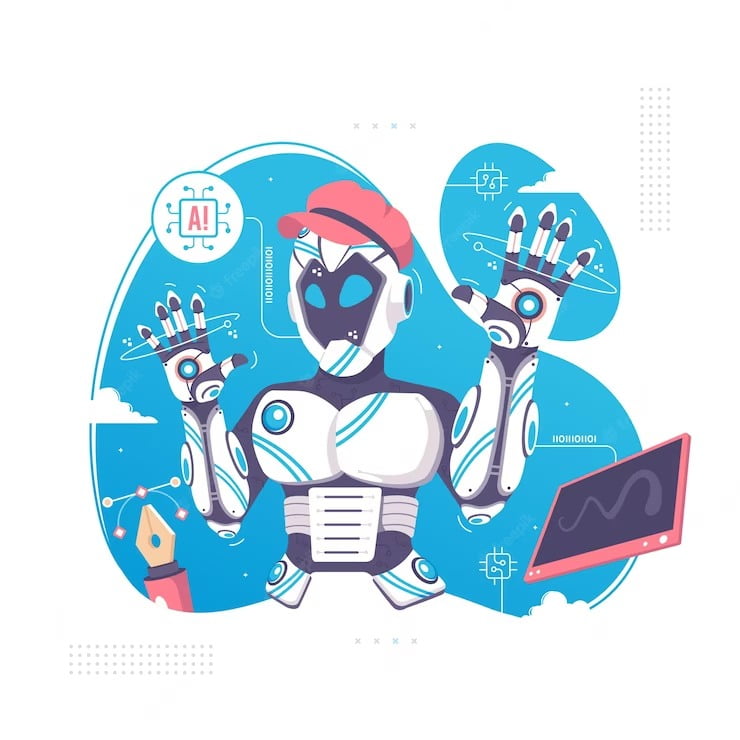 In the end it can be concluded that AI is a powerful way to take the goal of generating quality leads and businesses to a whole new level. Machine learning makes the complex process of generating leads much easier, reducing the effort required to convert them. By investing in effective AI lead generation software on websites and social media, your team will be able to save time and get better results that will help businesses grow.
STRATEGY CONSULTING + LEADGEN SERVICES
We create high ROI-driven Linkedin lead-generation campaigns that focus on building trust with your key customers.