Linkedin is considered one of the most effective tools for a lead generation used by b2b sectors. To increase the monthly traffic of your website and to multiply the number of quality leads, you should use Linkedin in your marketing strategy.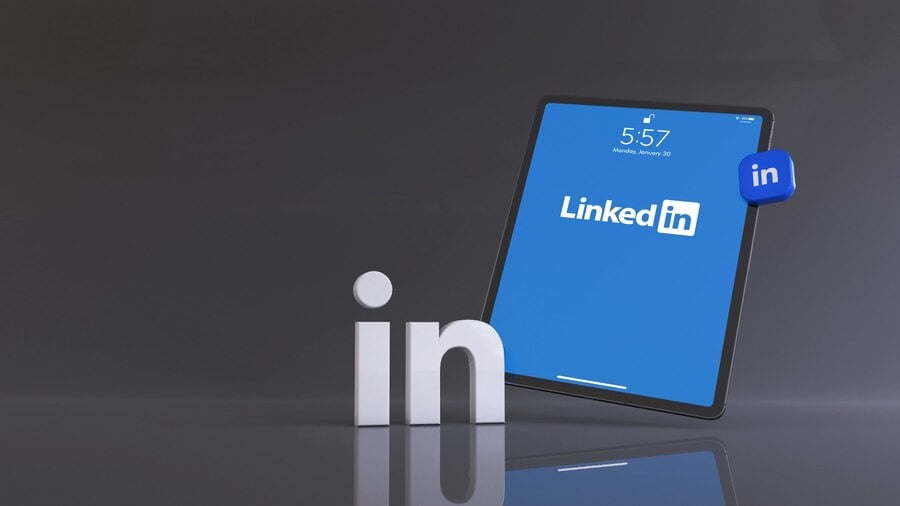 Thanks to Linkedin, marketers, and business owners can successfully generate leads. You can use relevant, valuable, and useful content for your target audience. In addition, you can get in touch with those who can recommend your company's services to others. In this way, you will significantly increase your sales efforts.
Introduction to LinkedIn Lead Generation Agency
So what is Linkedin lead generation? It's identifying and generating a list of prospects interested in your product, brand, or services. This means they are ready to buy your product or use your services.
You can achieve this goal using Linkedin in a variety of ways. Moreover, generating leads using Linkedin is an important aspect of absolutely any organization and company. Marketers can use this marketing strategy as the main channel for attracting the right audience and getting leads.
The highly competitive nature of today's market suggests that finding prospects in the B2B sector is going to become more and more difficult in the future. It is therefore important to act using effective lead-generation tools today.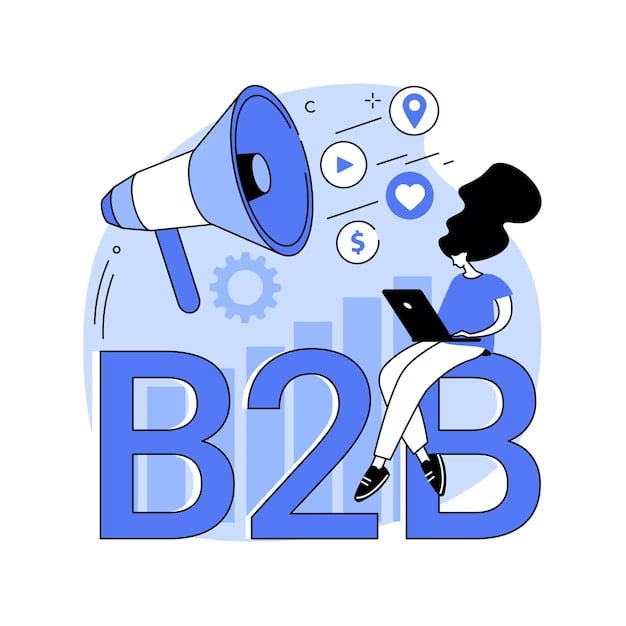 Using Linkedin to generate leads, you can interact with other professionals in your field and share valuable information that can unlock new business. Linkedin is a global platform that represents a huge number of people who can be useful to your business. It doesn't matter who they are, potential clients, partners, or useful acquaintances you can use to get potential clients.
If you do the right lead generation on Linkedin, your site will be actively visited thanks to links in your content and inbound messages from customers. Even using Linkedin's free functionality, you'll be able to set up a search where you can set criteria for position, industry, geography, and more. But if you're making more serious plans to build an advertising campaign, you should use the paid version, which offers more than 30 search filters to find your best candidate.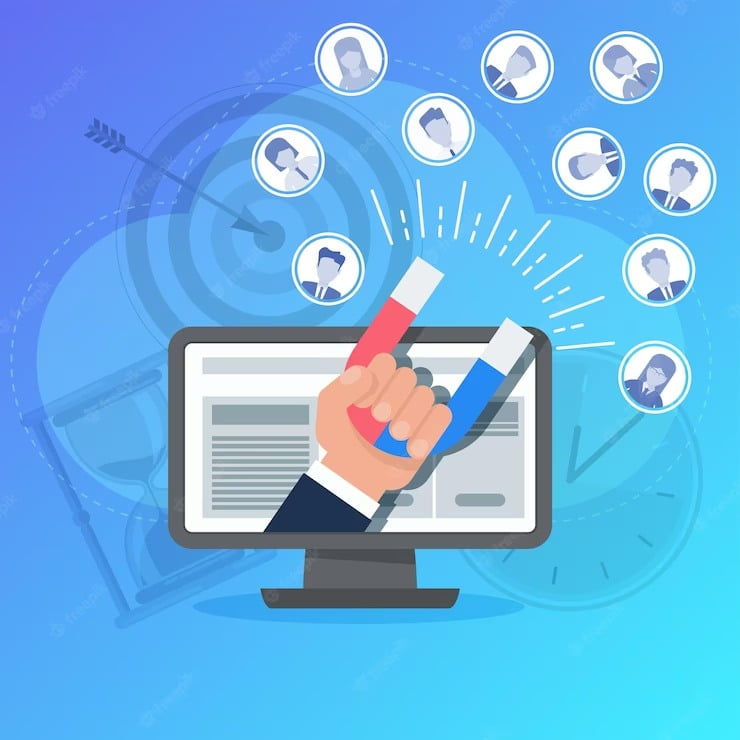 The Benefits of Working with a LinkedIn Lead Generation Agency
By contacting a Linkedin lead acquisition agency, you are guaranteed to get quality leads and prospects who will be ready to buy your product. A team of professionals thoroughly versed in the Linkedin online platform will take all the responsibility to ensure quality results and make your business successful. Experts help companies and businesses create a correct profile on the platform, identify the right target audience, and contact potential customers, to build a long-term relationship that will result in constant sales.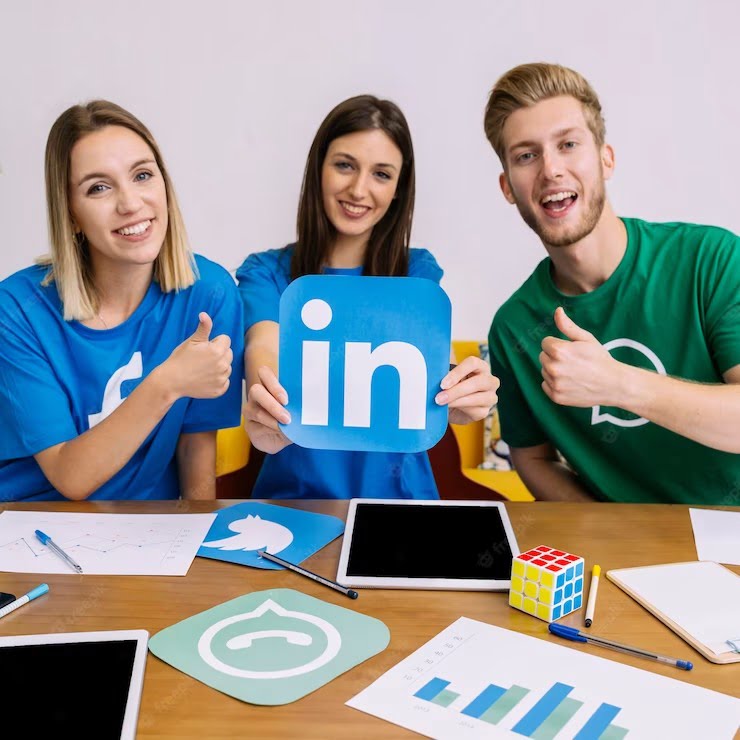 Here are some of the benefits of working with a Linkedin lead generation agency:
· professionalism and experience. Linkedin lead generation agencies have many years of experience and are real in their industry. They understand all the subtleties and nuances of Linkedin and specialize in different types of audiences and lead-generation strategies:
· saving resources. Lead generation on Linkedin can take a long time. This is true for newcomers who are not knowledgeable in this field. By entrusting this task to an agency, you can get quality results in a short period while you concentrate on other aspects of your business;
· increased profitability levels. With the help of the agency, you will be able to generate more quality leads. This in turn will significantly increase your sales and ROI;
· individual approach to the client and each business. A Linkedin lead generation agency will thoroughly study your niche to know the needs of your target audience better and develop a unique selling proposition. The marketing strategy will be tailored to the individual preferences and needs of your target audience so that you get the best results;
· tangible results. Linkedin experts use effective analytics tools to measure the success of their campaigns. This provides an opportunity to look at the impact of their efforts.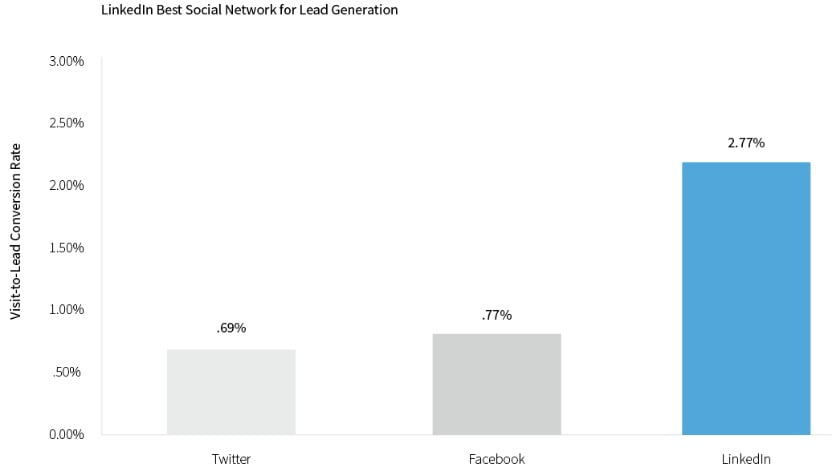 Of course, Linkedin lead generation agencies can be faithful and reliable partners for businesses that aim to get quality leads. Such agencies have specialized knowledge, skills, and practical experience. They use customized solutions to successfully achieve your business goals.
How a LinkedIn Lead Generation Agency Works
Unlike traditional lead generation methods, which focus on cold calling and email outreach, a LinkedIn lead generation agency leverages the power of the world's largest professional network to connect businesses with their target audience. The agency typically follows a structured approach to ensure its clients achieve their goals.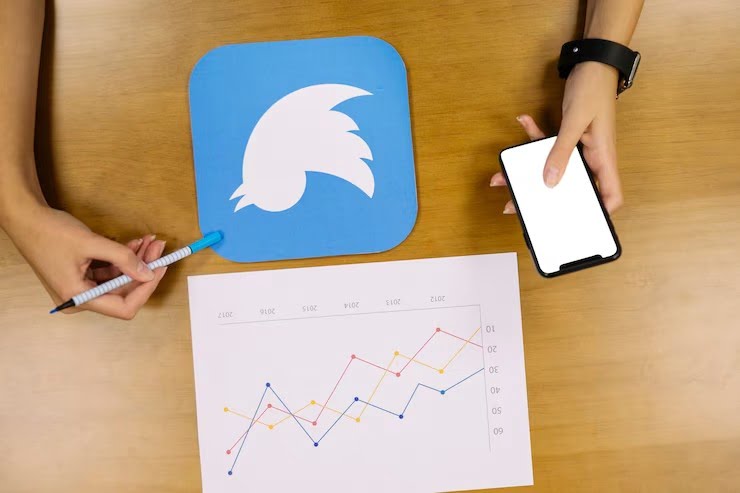 Research and Analysis
The first step in the process is research and analysis. The agency researches the industry, target audience, competition, and the client's business. This helps to identify the most effective lead-generation strategies that will work for the client.
The experts will conduct a detailed and effective step-by-step analysis and research:
· defining your ideal target audience. Specialists will determine the exact type of businesses or industries that are guaranteed to be interested in your product or services. In addition, they will search for companies that match your ideal profile of a potential client;
· using LinkedIn search filters: LinkedIn's advanced search filters will pinpoint potential clients. Experts will filter searches by industry, job title, company size, location, etc;
· research companies/prospects: having identified potential targets, experts will research to understand the target audience's pain points, priorities, and challenges they face. Use LinkedIn, Google, and other sources to gather information;
· competitor analysis:a team of professionals will analyze what your competitors are doing on LinkedIn to understand their strengths and weaknesses;
· creating engaging content: experts will develop high-quality and engaging content that resonates with your target audience. They will share relevant industry news, insights, and tips that can fully demonstrate your expertise and build trust with potential customers;
· thought leadership setup. The experts at LinkedIn's lead generation agency will help you become a thought leader in your industry by creating content that adds value to your target audience. They'll share your insights, thought-provoking ideas, and valuable experiences;
· measuring results: experts use LinkedIn analytics to track the effectiveness of lead generation campaigns. Content effectiveness, engagement, and conversion rates will be analyzed so you can optimize your approach.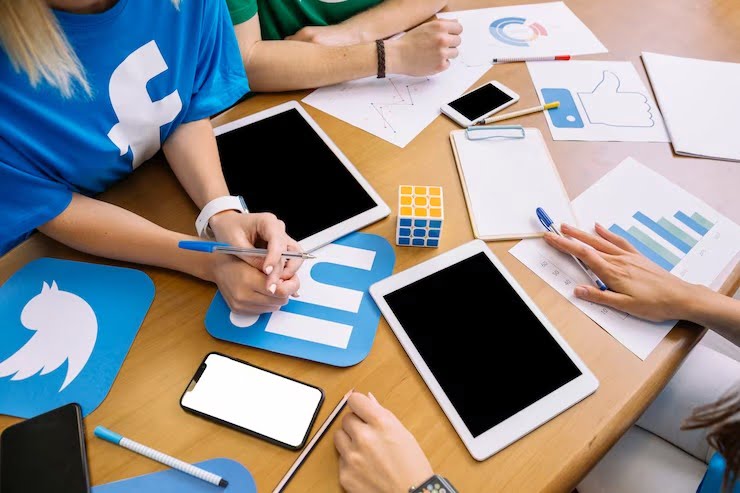 Through the agency's efforts to generate leads on LinkedIn, you can build relationships with your clients and successfully develop them.
At our LinkedIn Lead Generation Agency, we function to assist businesses in generating revenue through the use of LinkedIn. We run a personal and easy-to-use program that can help those who want to take advantage of LinkedIn's powerful opportunities for lead generation.
Through our program, we offer a range of services including lead generation, account manager support, writing and sending connection requests to potential clients, scheduling meetings, and direct conversations with LinkedIn members. We also provide regular updates and chat support directly to our clients.
For example, let's say a small technology startup wants to boost its revenue by 50% in the next month. We would enable this through LinkedIn's powerful search program to find custom demographic development and craft recommended communication to make them more likely to convert into loyal customers.
Our pricing is simple and requires no financial commitment, so businesses can try our program with no obligations. The package includes regular updates on best practices for SEO, account and reputation management, and driving awareness through sponsored posts.
Our program is designed to encourage the self-discovery of how to create a custom fit for your business with LinkedIn. We provide a weekly guide on how to schedule and manage meetings, chat, and regular communication to drive $ savings for your business.
With regular communication and a custom design to fit your community, we believe that LinkedIn can be the driving force behind your business's success. So why not submit your email address and save your favorite recommended things to do through our menu?
In summary, our agency provides an easy and personal program designed to meet the needs of small businesses and startups. With regular updates and chat support, we help craft communication to save businesses money while driving growth through LinkedIn's powerful opportunities.
LinkedIn Profile Optimization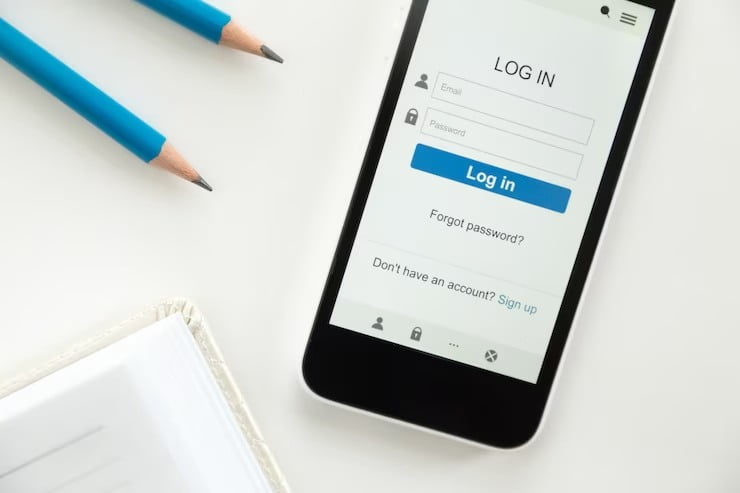 Next, the agency optimizes the client's LinkedIn profile. This involves creating a profile that is effective in attracting potential clients, showcasing the client's unique value proposition, and positioning the brand as an industry leader.
Optimize your LinkedIn profile in a few steps:
· complete profile: Your LinkedIn profile should have a professional photo, an eye-catching headline, and other important company information;
· Keyword optimization: Adding relevant keywords to your LinkedIn profile will help rank high in LinkedIn search results;
· Participate in content creation and sharing: LinkedIn is a platform for sharing professional content. Sharing in-depth posts and creating relevant content will help increase engagement;
· Joining relevant groups: joining relevant LinkedIn groups will allow you to connect with others in your industry, participate in relevant discussions and find partners and clients;
· adding recommendations and endorsements: recommendations and endorsements on LinkedIn will help potential customers trust your brand, buy your products or use your services;
· showing consistency: Updating your LinkedIn profile frequently, maintaining connections, and responding to messages promptly;
· optimizing the platform for mobile devices: More than 60% of LinkedIn users access the online platform via mobile devices. Therefore, your profile must be optimized for mobile devices (search and browsing).
Lead Generation Campaigns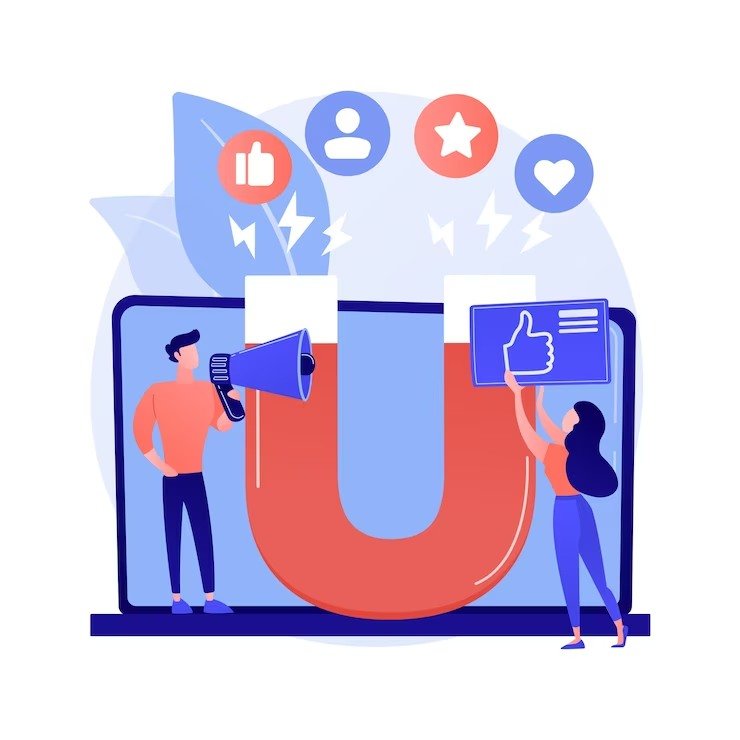 The third step is lead generation campaigns. The agency creates and implements targeted campaigns to reach the client's ideal prospects. This includes running ads, sending personalized messages, and engaging with potential clients on LinkedIn. During this process, the agency continuously nurtures leads. This involves building relationships with potential clients, providing them with good relevant content and information, and addressing their queries and concerns. This helps to build trust and credibility, which increases the likelihood of conversion.
Let's take a closer look at advertising campaigns for lead generation on LinkedIn by an agency:
· launching the campaign: choosing the right LinkedIn ad format for your campaign. Using targeting to reach the right audience;
· tracking and analyzing metrics: clicks, impressions, and conversions. Using data to measure the number of leads generated and analyze the effectiveness of the campaign;
· monitoring the results: responding to inquiries from potential clients. Personalizing messages and offering something of value;
· building a trusting relationship with potential customers. Not all of your potential customers will be ready for immediate purchase. That's why a team of professionals use marketing automation to send relevant and valuable content to keep them until they're ready to buy;
· strategy refinement. Based on the data and feedback, the approach is adjusted to improve results. Specialists conduct A/B testing of different offer options, messages, and targeting and continually refine their strategies to optimize them for the target audience.
Lead Nurturing and Conversion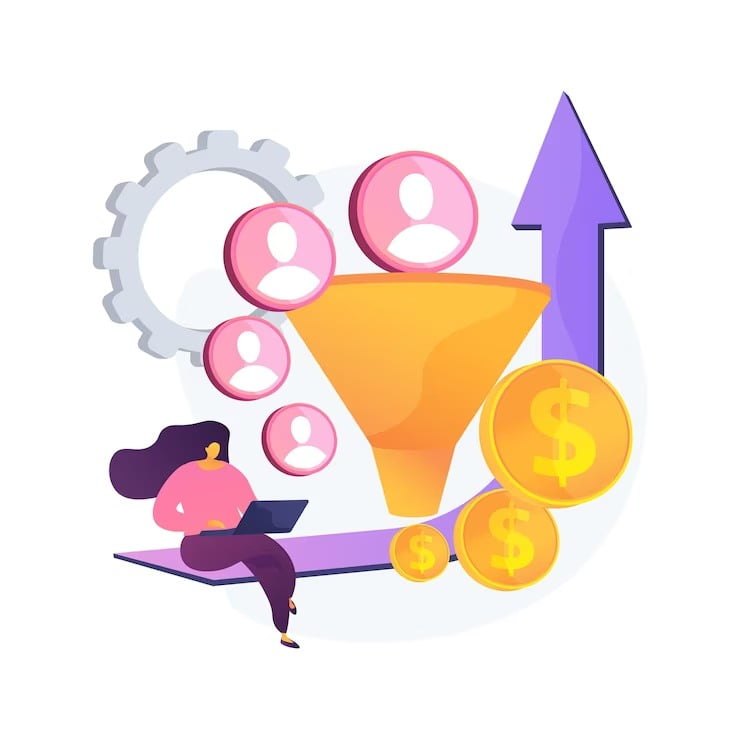 Ultimately, a LinkedIn lead generation agency aims to convert leads into paying customers. The agency closely monitors campaign results, adjusts strategies where necessary, and proactively ensures that leads are converted into customers. In summary, a LinkedIn lead generation agency provides businesses comprehensive tools and strategies to drive high-quality leads on LinkedIn. From research and analysis to lead nurturing and conversion, the agency carefully maps out a structured approach that delivers results for its clients.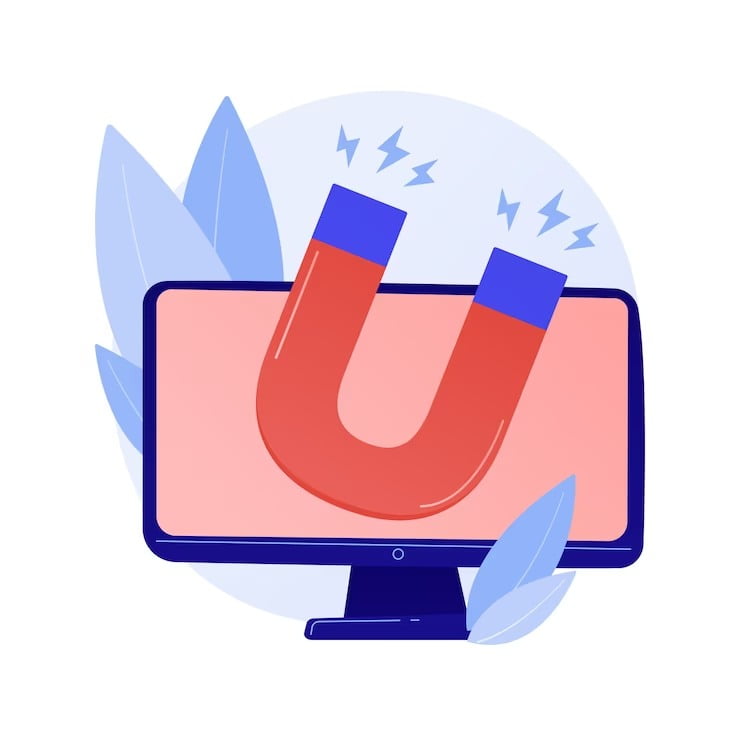 providing them with relevant information;
· conversion: The ultimate goal of lead nurturing is to convert the leads into paying customers. This can be done by providing them with a clear call to action, offering them personalized solutions, and addressing their concerns;
· measuring success: Measuring the success of lead nurturing campaigns is important to make data-driven decisions. This can be achieved by tracking metrics such as open rates, click-through rates, and conversion rates.
Choosing the Right LinkedIn Lead Generation Agency
To choose a reliable LinkedIn lead generation agency, adhere to the following principles:
· Do your research on the company: Look into the agency's website, social media presence, and blog to learn more about their work and resources;
· Consider their expertise: Look for an agency with a proven track record in marketing and sales, specifically lead generation;
· Look for case studies: Check if the agency has relevant case studies that demonstrate its ability to create qualified leads;
· Make sure they follow LinkedIn's privacy policy and terms of service: A trustworthy agency will understand the importance of adhering to LinkedIn's rules for creating and managing ads;
· Look for social media expertise: A LinkedIn lead generation agency should also be skilled in other social media platforms, creating a cohesive marketing strategy;
· Contact them to learn more: Reach out to the agency through their website or the contact page to start a conversation with them;
· Best place to start: Sign up for the agency's services or request a consultation to get started;
· Allocate time and resources: Creating qualified leads take time and resources; ensure that your company is ready to invest in the process;
· Determine your budget: Different agencies have varying costs for their services, so determine a budget before choosing the right one;
· Look for an agency with experience in your industry: Find an agency that has worked with companies similar to yours to get the best results;
· Look for an agency with millions of users: The agency should have access to a large audience base to find qualified leads;
· Check out their media:" Check whether the agency has any prominent media features, such as recent articles, podcasts, and videos;
· Look for an agency that you like: Choose an agency you have a connection with and that aligns with your company's culture;
· Consult sales experts: Consult a sales expert to ensure that you're targeting the right audience and that you're creating leads that will convert into sales;
· Check if the agency's website has clear calls-to-action (CTAs): The website should have CTAs that direct users to sign up for their services or learn more about their lead gen strategies.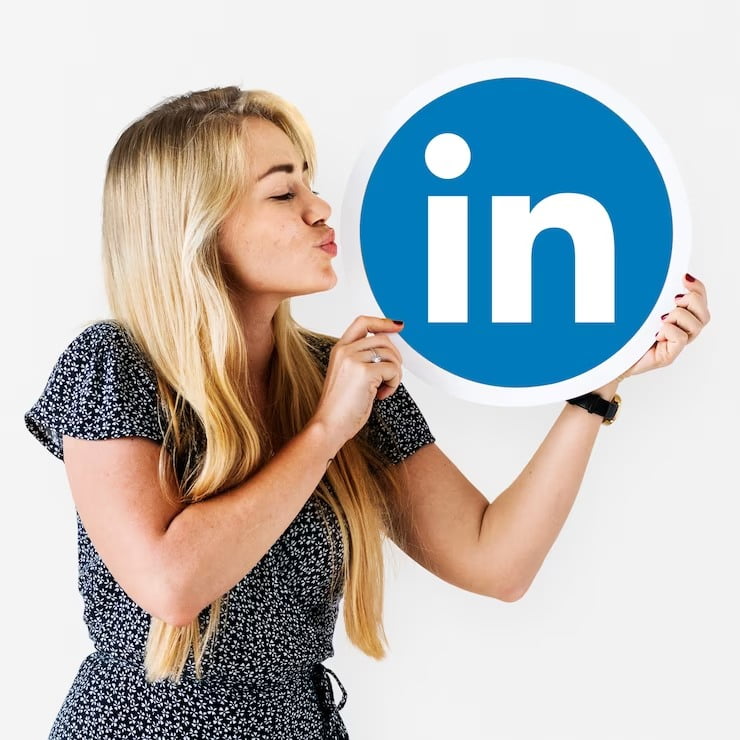 In today's digital world, choosing the right LinkedIn lead generation agency can make all the difference in your marketing and sales efforts. With so many agencies to choose from, it's important to do your research and find the one that works best for your needs. Look for agencies that specialize in lead gen and have a proven track record of success. Social media is a powerful tool for marketing and sales, and LinkedIn is the perfect place to engage with people and start to build your list of potential clients. With features like ads, forms, and post analytics, a LinkedIn agency can help you reach millions of people and grow your business. Always be sure to read the agency's privacy policy and terms of service, and don't be afraid to ask questions or request a consultation. When it comes to LinkedIn lead gen, finding the best agency can be the key to success.
Looking to generate high-quality leads on LinkedIn for your business? Look no further than our LinkedIn lead generation agency! We specialize in crafting customized email and blog campaigns to help you start generating leads quickly. Our expertise in optimizing your LinkedIn company page and utilizing cutting-edge lead gen techniques means you can trust us to deliver results that will help take your business to the next level.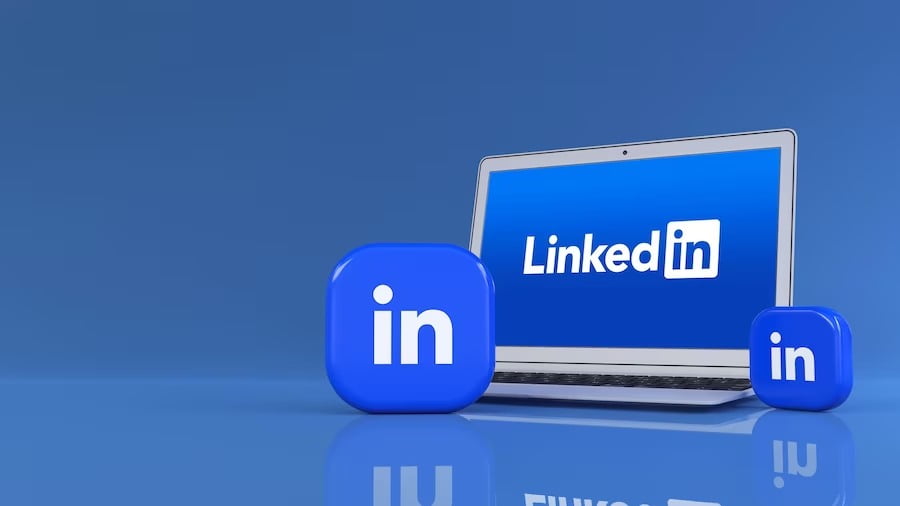 With our expertise and strategy, we can help transform your LinkedIn profile into a lead-generation machine. One key aspect of our approach is utilizing the "View" feature on LinkedIn. We will strategically view the profiles of individuals within your target audience to increase the visibility and awareness of your brand. We also leverage the power of storytelling through your LinkedIn profile to make a lasting impression on potential leads. We craft engaging content that effectively conveys your brand's story and value proposition. But our efforts do not stop there. We ensure that every lead is properly followed up with and that deals are received. Our agency operates with a "yes" mindset, meaning we are committed to facilitating successful and profitable business deals for our clients. Don't let lackluster lead generation hold your business back. Contact our LinkedIn lead generation agency today to learn more about how we can take your LinkedIn presence to the next level. Contact us today to see how we can help you achieve your lead gen goals on LinkedIn.
Conclusion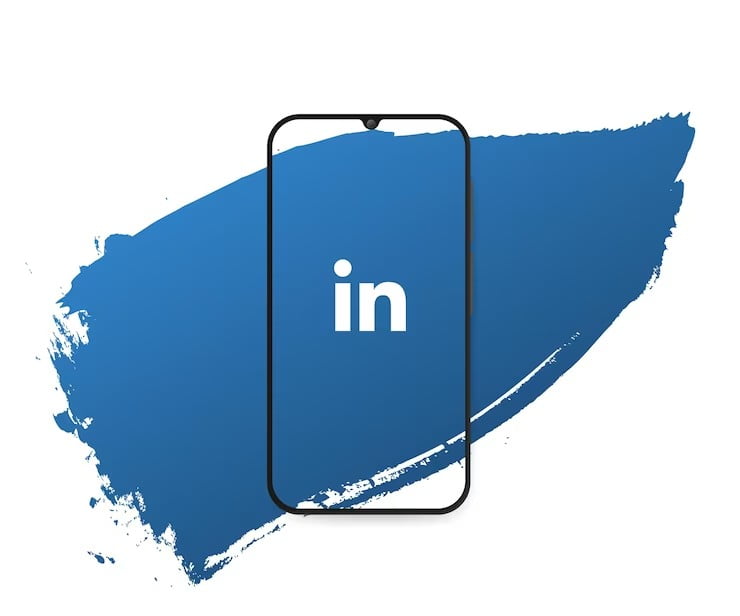 In conclusion, hiring a LinkedIn Lead Generation Agency could be the perfect decision for businesses struggling to sell their products or services to their target audience. By simply collaborating with a team of experts from a reliable agency, businesses can receive high-quality leads that have a higher chance of converting into paying customers. The use of software and carefully crafted writing techniques have proven to be effective in generating quality leads on LinkedIn. So far, businesses that have worked with these agencies have discovered a significant boost in their sales, often exceeding the average number of leads received through other channels like Facebook's cookie-based ads. In just one day of working with a LinkedIn Lead Generation Agency, businesses can discover opportunities to connect and talk with potential customers with the right mindset for their product or service. Yes, it may require an investment in time and resources to hire an agency, but the return on investment is well worth it.
STRATEGY CONSULTING + LEADGEN SERVICES
We create high ROI-driven Linkedin lead-generation campaigns that focus on building trust with your key customers.