Your Personal Brand on Social Media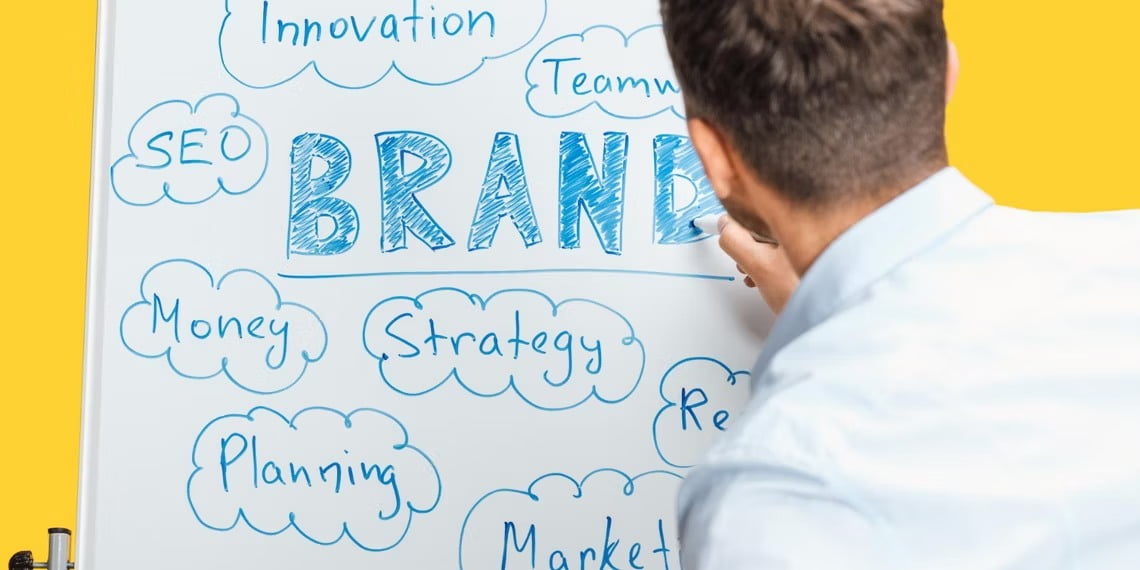 Personal branding on LinkedIn is an essential aspect of building a successful career in the current job market. It enables professionals to showcase their skills, accomplishments, and personality on a platform that is widely used by employers, recruiters, and potential clients alike. In this guide, we will discuss the importance of linkedin profile personal branding, the key elements of a strong personal brand, and practical tips for creating an appealing and professional LinkedIn profile. Additionally, we will explore strategies for leveraging LinkedIn to enhance your visibility, expand your network, and attract new career opportunities. Whether you are a job seeker, a freelancer, a business owner, or simply looking to enhance your online presence, this guide will provide valuable insights and actionable steps to help you build a strong and effective personal brand on LinkedIn.
How to build personal brand on linkedin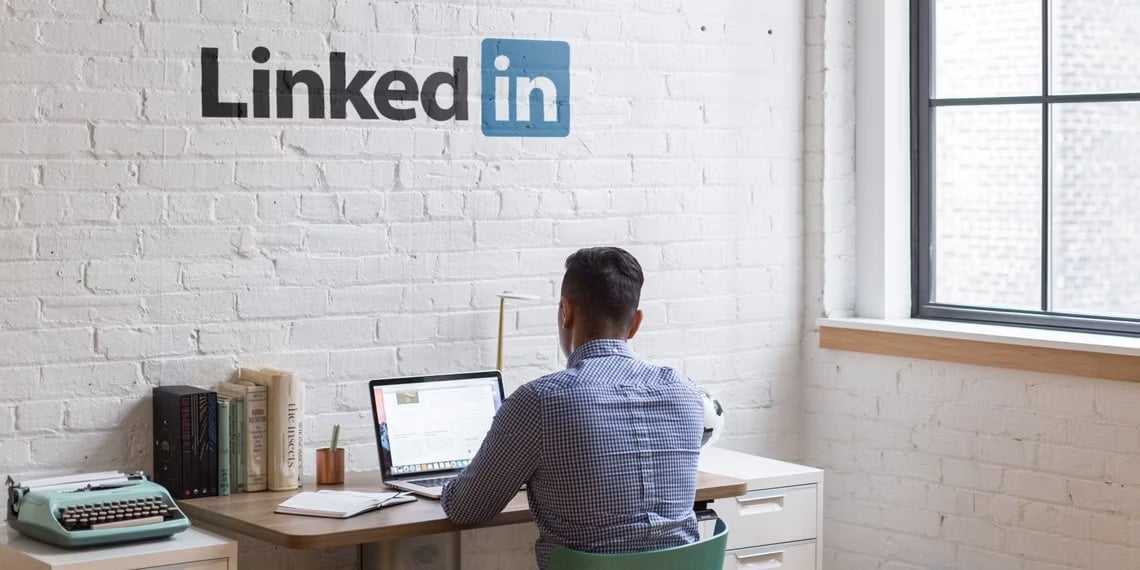 LinkedIn's basic options are free, and for those who are just starting to build their personal brand, this is great news. Of course, the paid tools on LinkedIn greatly expand your ability to promote your personal brand, but you can easily do without them.
In terms of personal product value, the LinkedIn platform is way ahead of its competitors. This global social network allows you to create useful introductions and stand out from the rest.
What's more, LinkedIn's options are regularly updated and usability is improved. So let's move on to an overview of useful strategies that will prove effective for you when it comes to building personal brand on LinkedIn platform.
1. Optimize Your LinkedIn Profile to Reflect Your Brand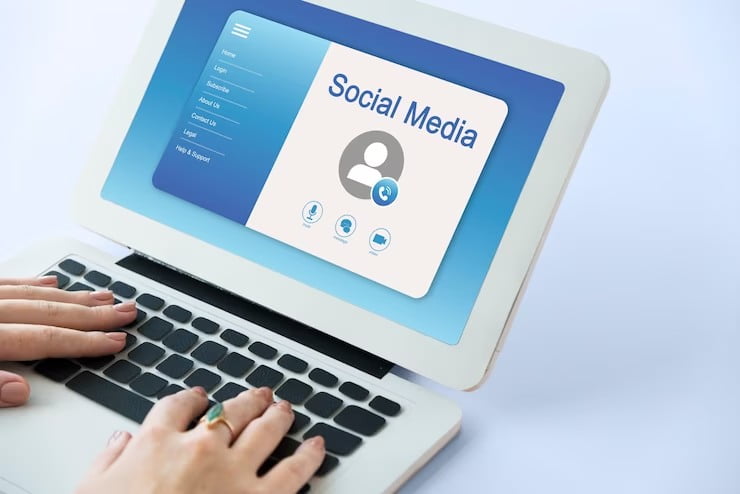 By optimizing your profile in just a few easy steps, you can increase your reach. To do this, follow simple steps:
· Ask yourself what keywords your potential customers will use to find products or services in your specialty;
· embed the necessary keywords in your job titles, resumes, and other content you use;
· Your profile photo is your brand's calling card. It should be of good quality. The image should carry a friendly message. Smile and look straight into the frame;
· Keep your LinkedIn profile open. People need to see what you offer them. Be sure to set your profile to public status to appear more often in searches.
2. Create Captivating Content for Your Followers
By neglecting quality and interesting content, you are using half of what this platform has to offer. Having a visually appealing profile is not enough, because you have to show your competence by using content that is relevant to your target audience.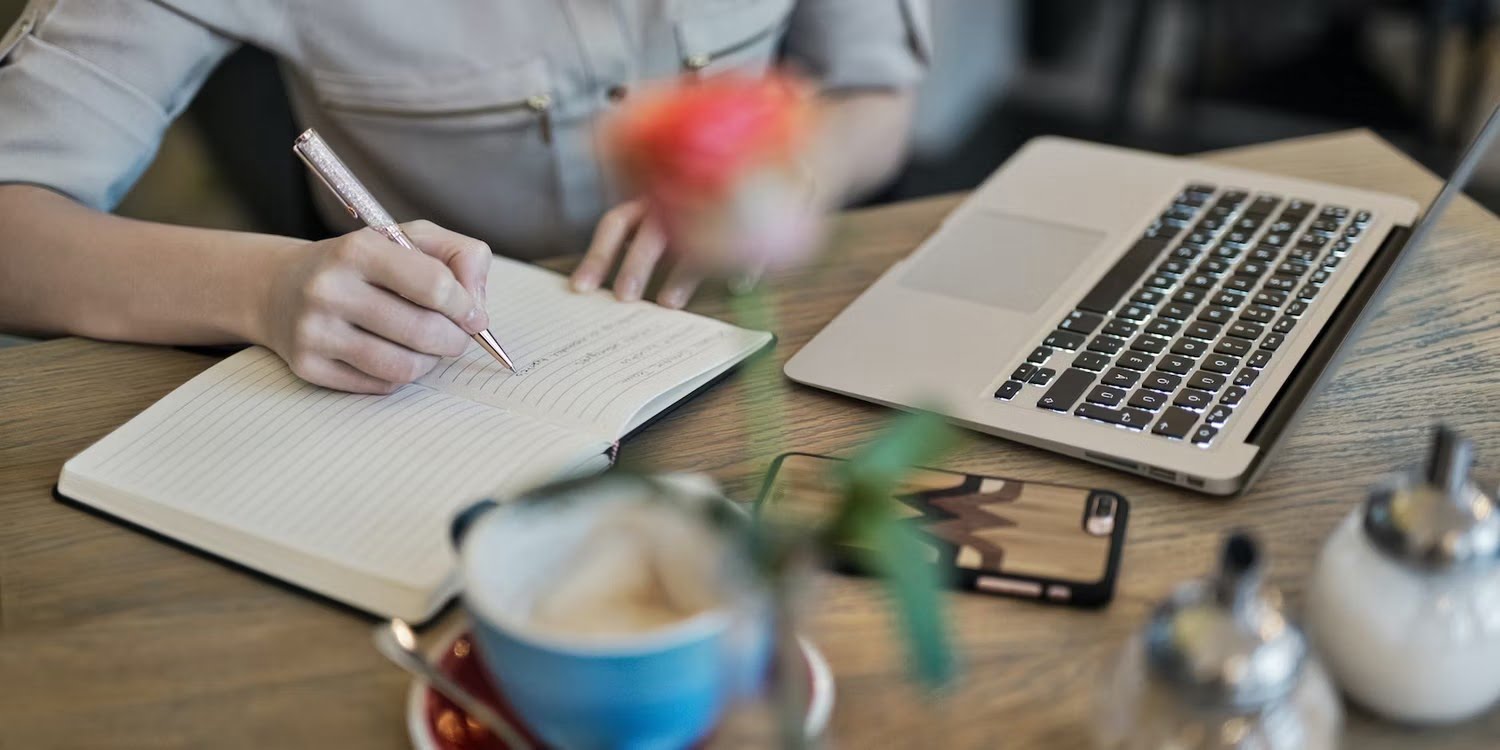 To create truly engaging content on LinkedIn, follow these steps:
· identify your audience and their interests Develop a content marketing strategy for LinkedIn;
· use keywords and phrases to optimize your posts for search Share multimedia content, such as videos, images, and infographics;
· write articles on important industry topics;
· use storytelling to create engaging posts and captivate your audience;
· provide real-life examples to illustrate your points;
· keep your content concise and to the point;
· monitor your analytics to see what is resonating with your audience;
· stay up-to-date on important social media trends and best practices;
Knowing these tips is important for any business or individual looking to create meaningful connections on LinkedIn. Let your content stand out and capture the attention of your followers with these strategies in mind.
3. Join Groups That Align With Your Interests and Career Goals
As a professional networking platform, LinkedIn offers a vast array of opportunities for engagement and thought leadership. One of the best ways to enhance your experience on LinkedIn is by joining groups that align with your interests and career goals. These groups allow you to connect with like-minded individuals, stay up-to-date on industry news and trends, and showcase your expertise.
To find relevant groups, use search terms that describe your profession, industry or interests. Narrow down your search by selecting the "Groups" option to discover a range of groups that may be of interest to you. Take the time to explore each group's description and consider joining those that align with your goals.
Once you've joined a group, it's important to create meaningful interactions. Like and comment on other member's posts, and share your own insights and experiences. By doing so, you'll establish yourself as a valuable member of the group community and increase your overall visibility on the LinkedIn platform.
Overall, don't be afraid to ask for help or advice from other group members when you need it. LinkedIn groups are built around the idea of collaboration and knowledge sharing, so take advantage of the resources available to you. By actively participating in groups, you'll not only enrich your personal LinkedIn experience but also grow your professional network and advance your career.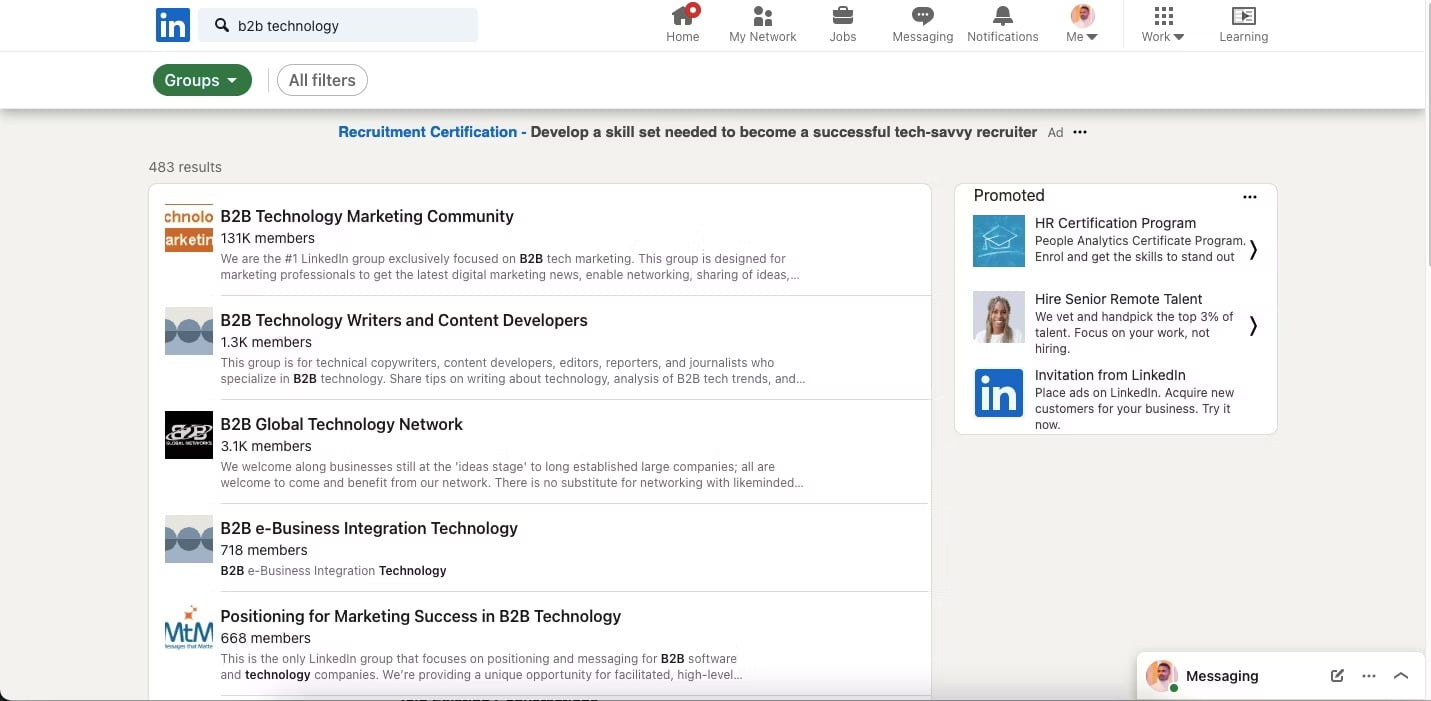 Search for groups specific to your interests
By searching for groups specific to your interests, you can connect with like-minded individuals, build your network, and gain access to valuable industry resources. To start, simply use relevant keywords such as "business," "sales," "professional," or "companies" to find relevant groups. Once you join a group, you can engage with other members, share ideas, ask for advice, and establish connections that can help you advance your career.
Not only do LinkedIn groups help you expand your network and knowledge, but they can also be a great way to promote your own expertise and build your personal brand. Start by looking for groups relevant to your industry or area of interest, then participate in discussions, offer helpful insights, and share resources that others might find valuable.
By engaging with other professionals and sharing your own knowledge, you can strengthen your connections, build your reputation, and discover new opportunities.
Identify which groups have a high level of engagement
Identifying which groups have a high level of engagement on LinkedIn is essential for professionals and businesses seeking to maximize the impact of their LinkedIn presence. There are several key strategies that can be employed to increase engagement on LinkedIn, including joining courses or groups related to your industry, offering effective and valuable content to your audience, and taking steps to improve the privacy policy of your LinkedIn profile.
To begin identifying which groups have a high level of engagement on LinkedIn, it is important to start by joining courses or groups related to your industry. These groups offer a valuable opportunity to connect with other professionals in your field, share relevant content, and build your network. By actively participating in these groups, you can gain insights into industry trends and build relationships with key influencers.
Establish yourself as an active member of the group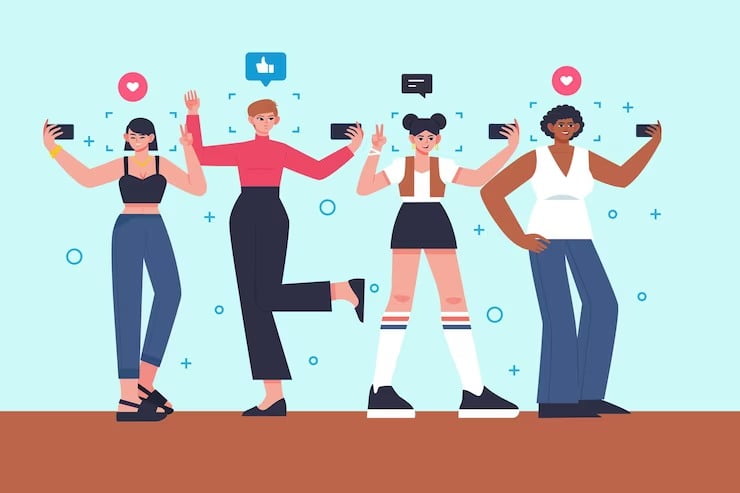 Establishing yourself as an active member of a group on LinkedIn can be an effective way to network, build relationships, and develop your professional skills. When you join a group, it's important to take the time to understand the group's purpose and ensure your participation aligns with its goals.
To improve your chances of being noticed within the group, make sure to offer valuable insights and contribute to ongoing discussions. This can help establish you as a thought leader and encourages other members to engage with you.
4. Connect With Other Professionals in Your Industry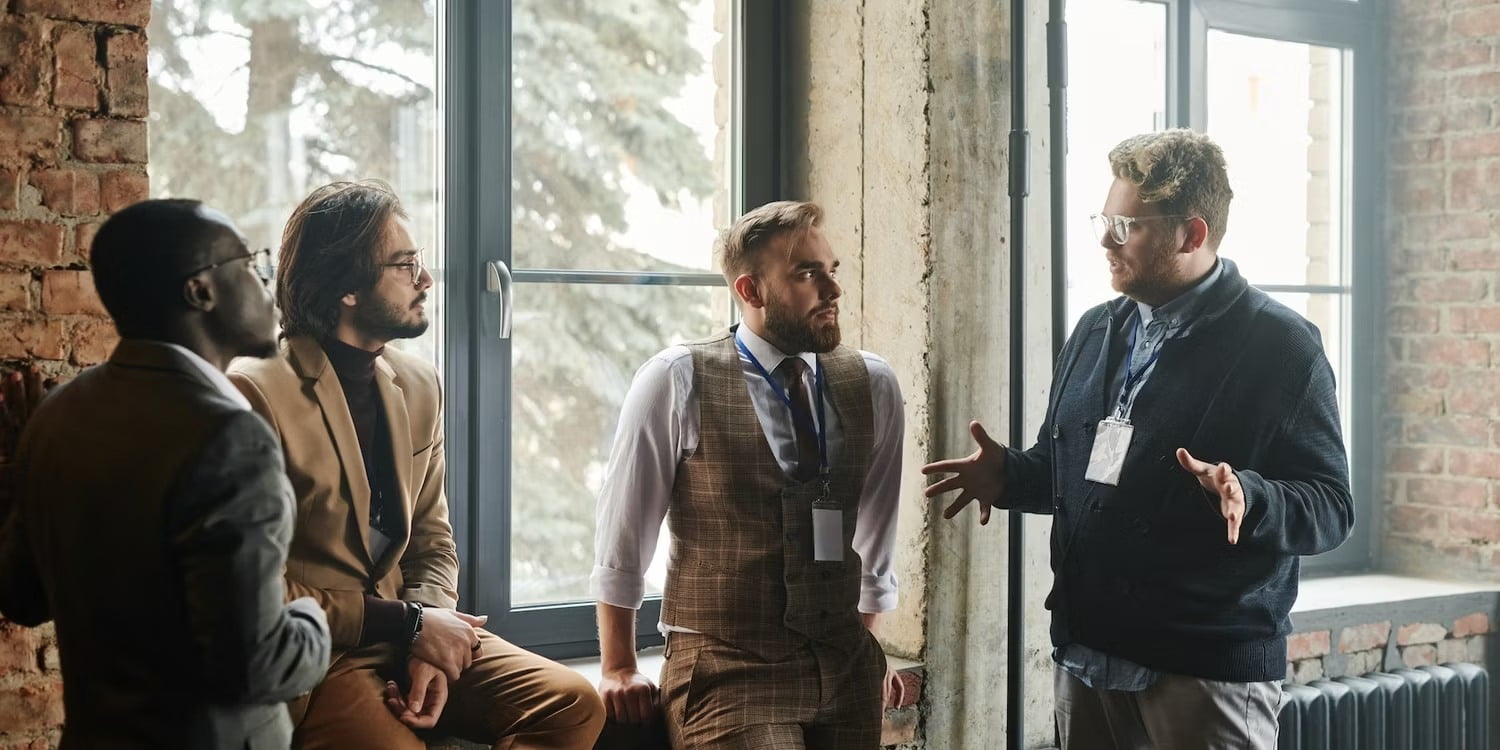 Connecting with other professionals in your industry on LinkedIn can greatly increase the value of your presence on the platform. By forming relationships with others in your field, you not only get access to their recommendations and insights, but you can also educate yourself on the latest developments and trends.
Building connections with other professionals on LinkedIn is also beneficial for improving your search engine optimization (SEO). When you have a network of similar professionals who interact with your content, engagement rates increase and your profile becomes more visible.
Additionally, connecting with thought leaders in your industry can provide you with valuable opportunities to learn from their experiences and insights.
Overall, building connections with other professionals can help you better understand your industry, increase your exposure on LinkedIn, and potentially lead to new opportunities.
5. Reach Out to New Connections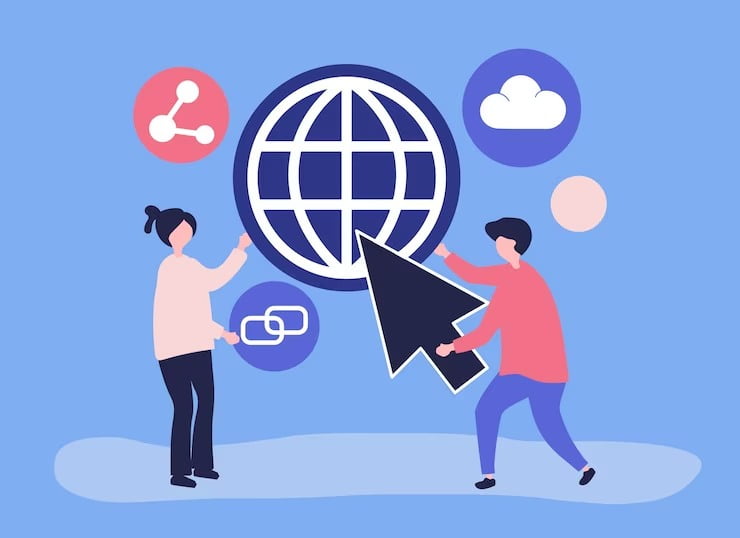 LinkedIn is the perfect platform for creating new connections in your industry as it allows you to connect with potential colleagues, mentors, and even employers.
When reaching out to new connections on LinkedIn, it is important to do it in the right way. Start by researching the person and their profiles to establish common ground. Based on this information, you can personalize your connection request and explain why you would like to connect with them.
An easy way to establish a connection is by commenting on a post. This shows the person that you are interested in their work and value their opinion. Additionally, if you are an education expert in your field, sharing your knowledge and expertise through comments or posts can help you establish yourself as a thought leader and attract potential connections.
Why is LinkedIn important for personal branding?
The LinkedIn platform is essential for building personal branding. Let's list some of the benefits:
· LinkedIn facilitates networking, connecting you to industry professionals, companies, and opportunities;
· it allows you to join groups, engage in industry-specific conversations, and share content that highlights your expertise and insights;
· up-to-date profile information and a strong personal brand on LinkedIn can also help position you as a thought leader in your industry, increasing your credibility and potential opportunities;
· your LinkedIn presence can also impact your overall online presence and search engine optimization, enhancing your online reputation;
· it's a free, user-friendly platform that offers a wealth of resources to help you grow and nurture your professional network and personal brand.
Hiring a LinkedIn personal branding consultant can help individuals optimize their profiles and establish a strong online presence in their industry.
Linkedin personal branding examples
Finally, let's look at real successful personal brand cases that prove to you the importance of LinkedIn to promote your product and inspire you to take action.
1. The founder of the Like-Minded Females Network, Sonya Barlow aims to bring like-minded people together. Her product represents diversity, career advancement, and the opportunity to share information.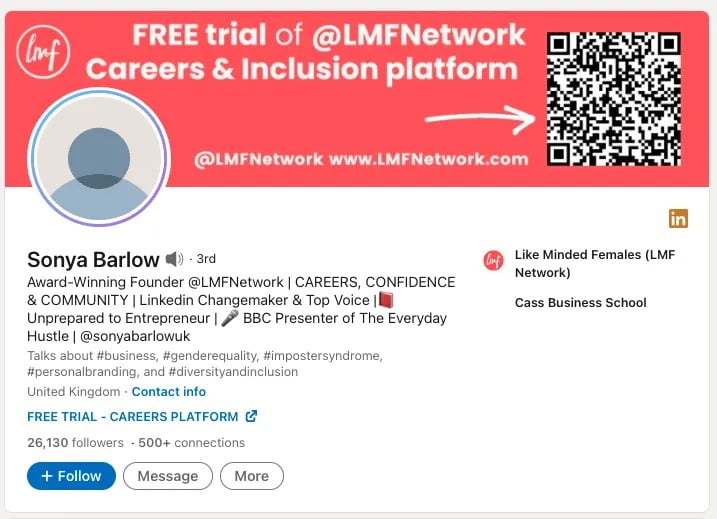 Entrepreneur and TV show host Steven Bartlett exemplifies the perfect personal brand on LinkedIn. Today he is one of the most respected personalities in the marketing industry and is eager to help others do the same.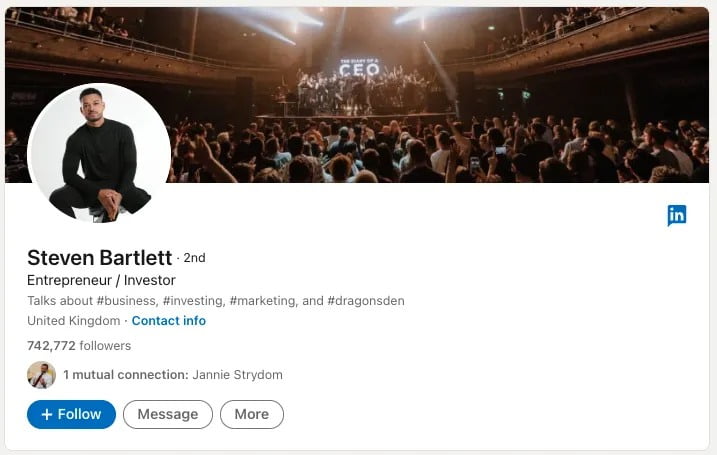 3. The CEO of a B2B marketing agency, Refine Labs, Chris Walker is also as good as anyone else at building his ideal personal brand on LinkedIn.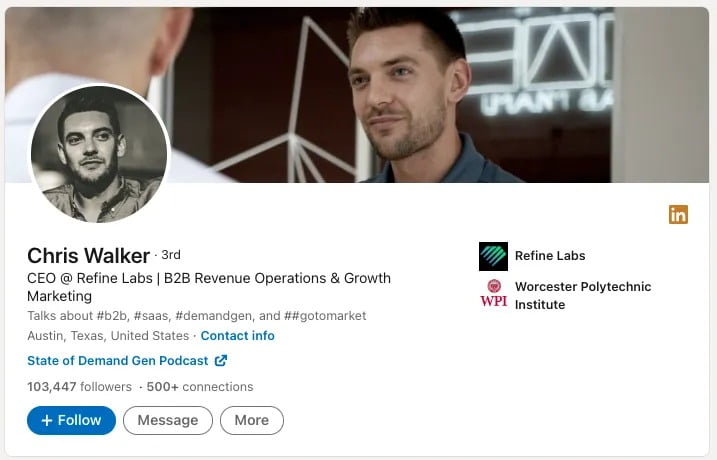 Top Takeaways
We gave you detailed instructions on how to create a personal brand on Linkedln. In conclusion, personal branding on LinkedIn is crucial for users who want to make a lasting impression in their industry. The type of content shared should align with the user's career goals and showcase their expertise. Personalized content that speaks to the user's unique perspective can help them to stand out in a sea of growing competition. Providing contact information and including the company they work for can strengthen their profile and make it easier for potential employers or clients to reach out. With over 700 million users worldwide, LinkedIn is a valuable platform for building professional connections and establishing oneself as a thought leader in their field.
STRATEGY CONSULTING + LEADGEN SERVICES
We create high ROI-driven Linkedin lead-generation campaigns that focus on building trust with your key customers.