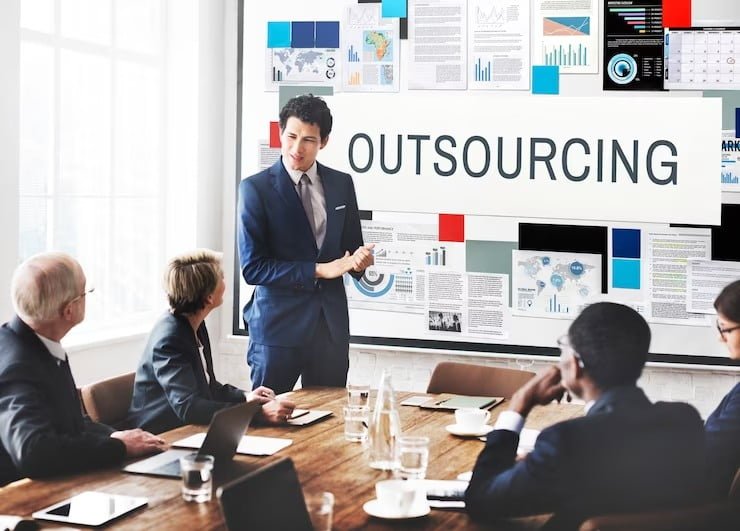 This strategy has become popular and performed by many companies looking to increase their sales. Many industry experts say that it can have numerous benefits, including a significant reduction in costs associated with hiring and training an in-house team. It also allows companies to tap into the expertise of experienced professionals who specialize in different industries and have a deep understanding of the nuances of the sales process.
With remote teams performing the goal, you don't need to invest in setting up a call center. Instead, outsourced professionals can identify and qualify leads for you. These individuals are trained to research and collect data from different sources to find potential customers that have shown an interest in your product or service. Once the requests are identified, they can be sent directly to your sales team who can then nurture them into customers. Outsourcing lead generation can save you time and $ while still increasing your sales revenue.
This guide highlights the benefits and challenges of outsourced services. We explore why businesses need to consider key factors to help organizations choose the best lead generation services for their businesses. Read on to discover how this smart solution can help your business succeed in today's digital marketing space.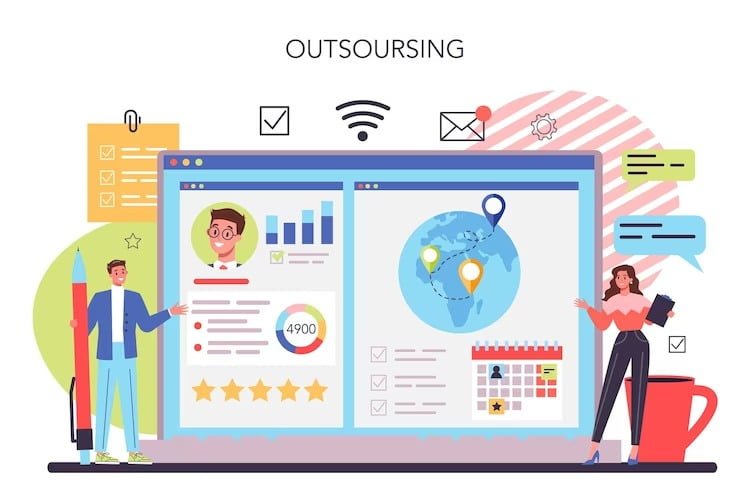 What is Outsourcing Lead Generation?
In order to increase productivity, many businesses have chosen to outsource their lead generation process. It is a widely popular practice that has become integral to modern marketing strategies. The basic concept is to hire an external agency or team to handle the entire process of identifying potential customers or clients for your business.
In today's fast-paced business world, companies need to stay ahead of the competition, and outsourcing lead generation is one of the best ways to achieve that. When businesses report their services, they get access to a team of experts who can analyze, find, and qualify potential clients for their products or services.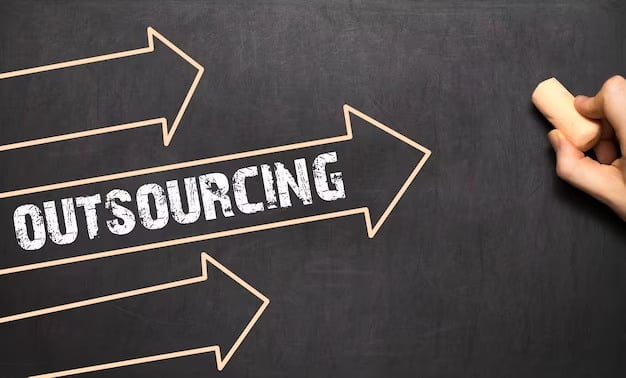 The process involves gathering information about the clients or customers, analyzing the data, identifying leads, and finally nurturing them through the sales funnel. This process could be time-consuming and demanding, but it allows businesses to work more efficiently and save valuable time and resources.
This service also allows businesses to make more revenue by finding qualified requests, which can translate into increased sales. The external team can focus solely on finding potential customers, while your internal team can work on improving the quality of your product or service.
Furthermore, you gain access to valuable customer information that you can use to improve your marketing strategies. An external team can analyze the data and provide you with insights on the best way to approach potential customers, which can allow for a better ROI.
It is an excellent way to work efficiently while saving time and resources, and businesses are setting themselves up for success in the long run.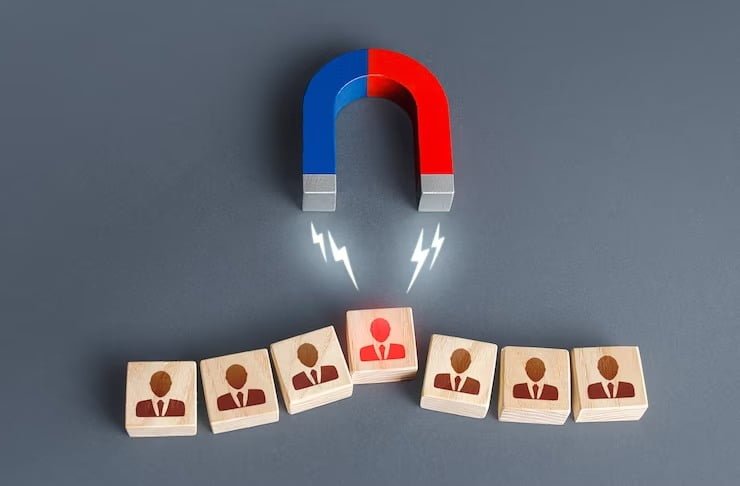 Benefits of Outsourcing Lead Generation
Outsourcing lead generation can provide a wide range of benefits to businesses in a variety of industries:
it allows companies to focus on their core functions and processes, leaving the goal of lead generation and sales growth to a team of experts;
companies can save time and resources and maximize their marketing efforts;
the lead generation services can also help businesses create more effective campaigns that focus on their target market;
the marketing team has specialized knowledge and skills that can be used to create effective campaigns that drive sales and generate revenue. This can help businesses make more money and expand their customer base;
the campaign can provide access to high-quality information and data that can be used to improve the marketing process;
the professionals have information on how best to run campaigns that will work best for a particular industry and product or service. They will also be able to provide more targeted information about potential customers and competitors;
this way can be a cost-effective way to maximize a company's marketing budget. The lead generation services can be more affordable than an in-house team and provide a higher return on investment. In this way, a business will be able to maximize its marketing budget while receiving quality services.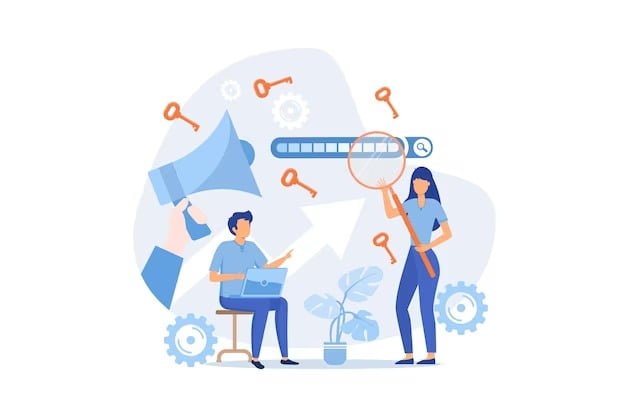 Marketing campaigns have become a key element in boosting sales for businesses across different niches. It involves identifying prospective customers and engaging with them to ultimately convert them into loyal customers. The process involves a wide range of activities including the use of web forms, social media, agencies, and bookkeeping.
One of the key benefits of generation is that it allows the manager to focus on other core business activities. This outside help allows businesses to focus on other tasks related to running their operations effectively, while still reaching a wider audience. With the right program, people from different walks of life can be reached, adding more value and increasing sales. The use of blogs and social media profiles such as LinkedIn, Facebook, and Twitter has greatly assisted in the campaign. Companies can post about their products and services on these platforms and share ideas with others who may be interested. This could result in prospects visiting the company's website, and making a purchase.
It is important to mention copyright issues related to any form of lead generation activities. This ensures that companies do not fall on the wrong side of the law when it comes to using people's data for commercial purposes. Additionally, companies need to ensure that any forms used in the process of the campaign are GDPR (General Data Protection Regulation) compliant and adhere to international best practices.
To improve conversion, companies need to perform analysis on their submissions to better understand them. These analyses could help answer important questions such as the kind of people visiting a website, their interests, conversion rates, etc. This information could be used to optimize activities that attract more clients and sales.
This type of generation is a vital resource for businesses that wish to increase their sales. It involves identifying prospective customers, engaging with them through various platforms, and ultimately converting them into loyal customers. Companies need to ensure data protection compliance and use analytics to improve the generation process and increase sales. With the right approach and program, businesses can experience growth in conversions, driving revenue and paving the way for new careers in the industry. Thus, this is a great solution for businesses to increase sales and attract leads.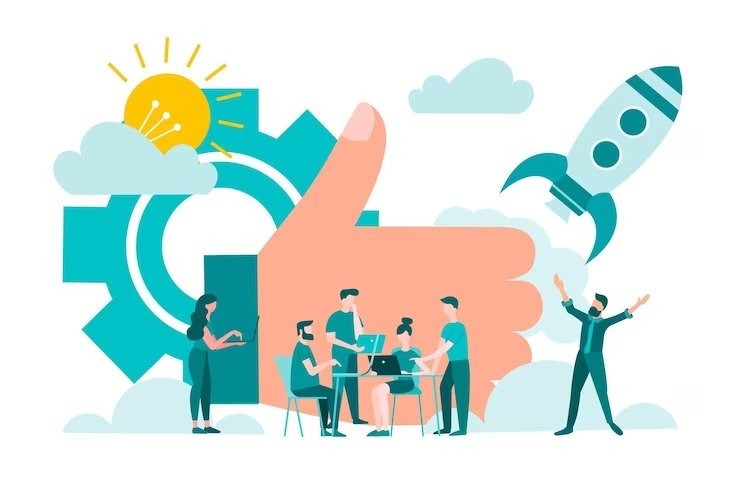 Challenges of Outsourcing Lead Generation
It is important to know the benefits and drawbacks of lead generation for your business. Understanding the importance of this solution implies knowing the problems you will face when searching for an agency.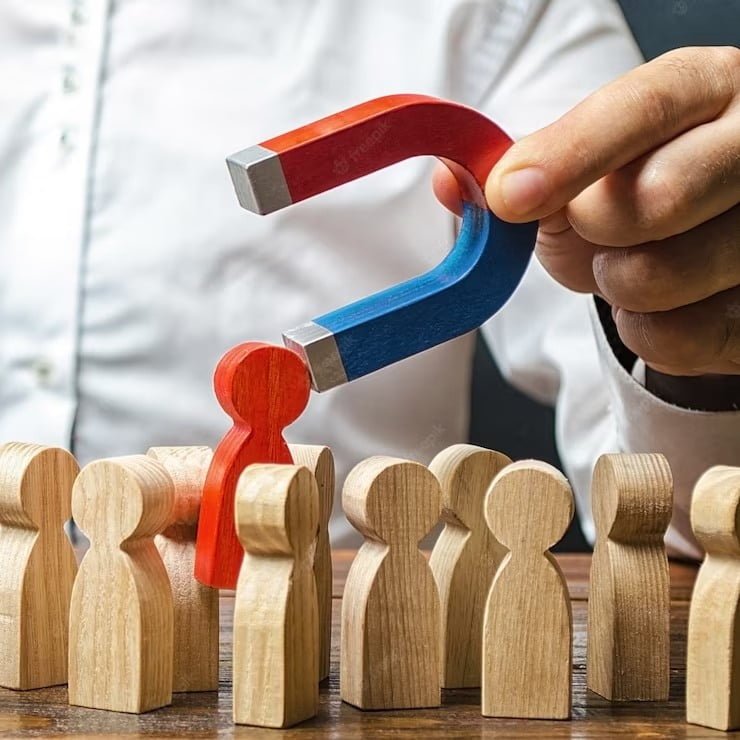 Take a look at the most popular ones:
finding the best marketing team to work with;
another challenge is ensuring that the team understands the company's products, services, and target market;
it's also important to consider the cost of the lead generation campaign;
quality is another important factor;
communication and management are crucial for success.
Let's consider all these challenges separately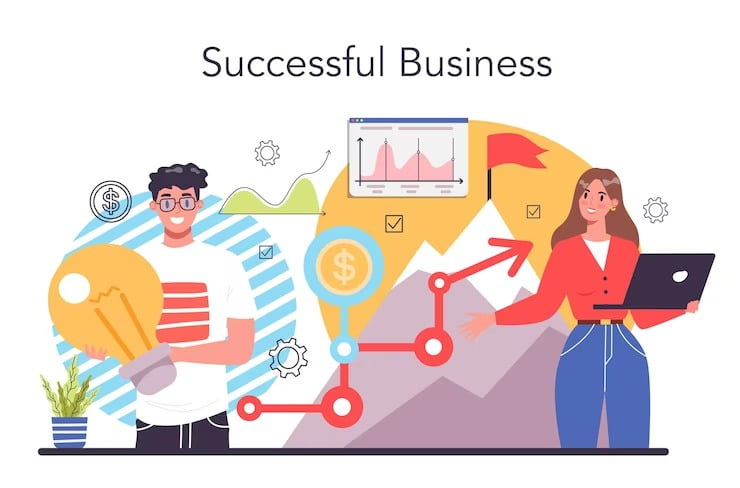 Finding the best marketing team
The lead generation can be a challenging task for any company, especially when looking for the best marketing team to work with. In today's digital age, where everything is downloaded, cycled, and acquired, having a smart and reliable marketing team is crucial to the success of any business.
Unfortunately, multiple executives have experienced the level of difficulty in finding the ideal marketing team that can help them achieve their sales goals. Inside sales reps need submissions to sell to and without an efficient process of generating leads, it becomes a difficult task. This is where it comes in as a preferred choice for many companies.
Marketing teams have the experience and software to help businesses generate leads at a faster pace. It also means businesses don't need a whole in-house department to handle all aspects of lead gen. It makes it easy for small companies to have the same capabilities as big corporations when it comes to targeting and prospecting.
One popular method is email campaigns. With the right content and targeting, this can be an effective strategy for B2B businesses. Social media is also a big part of lead generation as it provides an opportunity to connect with more people and receive news about the market. Having a solid email and social media strategy is ideal and we highly recommend this.
The use of a CRM (Customer Relationship Management tool) makes it possible to track leads as they move through the sales cycle from initial contact to purchase. Executives can start selling to leads that have already expressed interest, meaning that the account is already partially warmed up. Cold calls go against privacy policy and aren't the most successful means of generating leads anymore.
If you're looking to learn more, contact marketing teams that offer a free case study on the lead generation process. This way, you can see how outsourcing can benefit your company and learn more about the process.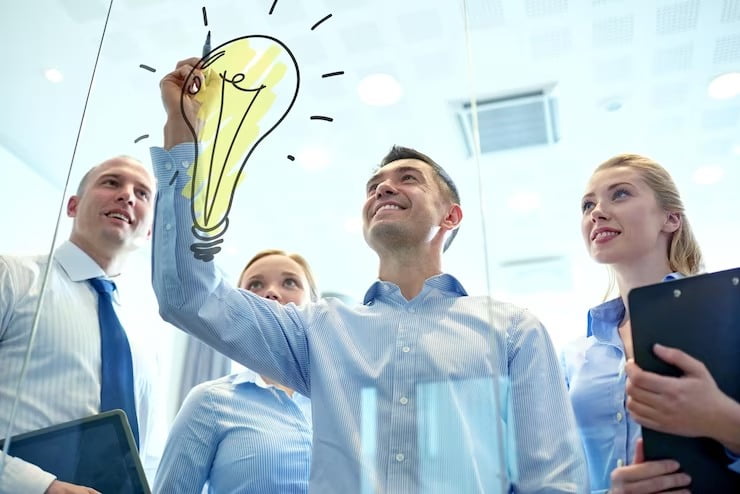 The importance of understanding the product, services, and target audience
Another important challenge is making sure that the professional marketing team understands the company's products, services, and target market.
This means that the sales cycle, keywords, and purchase level must be communicated to the team. Unfortunately, multiple executives inside a company may have different ideas about the ideal prospecting strategy, making it difficult to create a cohesive plan.
One of the benefits is that it frees up employees within the company's sales department. With a team, employees can focus on selling and following up with potential clients. This means that the sales team can acquire more leads and close more deals, ultimately increasing revenue for the company.
However, this also means that the company is entrusting its strategy to an external team. It's important to start with an in-depth onboarding process so the team can learn about the company's offerings, target market, and sales strategy. Smart companies also ensure that the marketing team receives regular training and content updates to keep them up-to-date with the latest information.
Email and social media are two common channels for lead generation, and many companies prefer to keep these activities in-house. However, this solution can still be an effective approach, especially when targeting a B2B market. For example, the lead generation team can focus on account-based targeting, which makes the most of social media, email, and other channels to reach decision-makers at key accounts.
One of the biggest benefits is the ability to download leads directly from a database or website. This makes it easy to acquire a large number of submissions quickly, which in turn increases the chances of making a sale.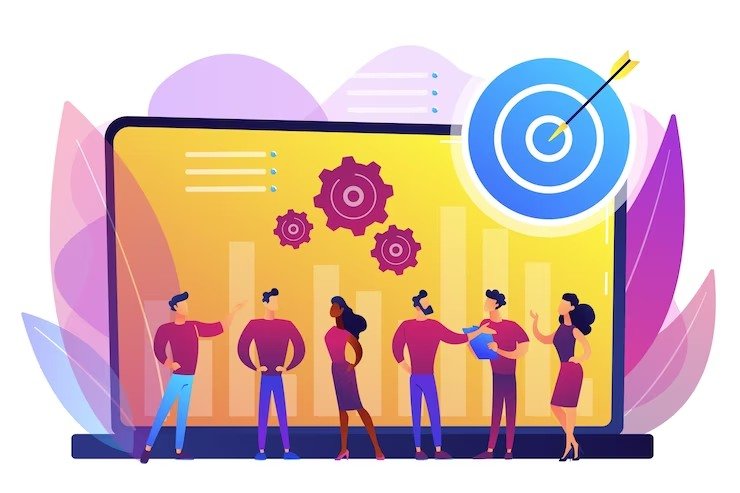 Considering the cost of outsourcing lead generation
The challenge of lead generation is becoming increasingly challenging and costly for businesses these days. Sales departments are trying to acquire new requests through various strategies, including B2B email marketing and website traffic through content marketing. Companies are finding it difficult to manage the expenses of lead generation campaigns to third parties, and are trying to explore newer methods of attracting leads.
Small companies, in particular, face the daunting task of finding a cost-effective lead generatio strategy that makes sense for their limited budget. Healthcare and retail are among the many industries that tend to struggle to find the necessary demographic touchpoints to turn traffic into viable applications.
One solution to this challenge is to use software to streamline lead generation processes. However, this can also come with a hefty price tag. Thus, companies must weigh the expenses when deciding on their strategy.
The ability to generate application forms is especially important in today's market, as companies want to position themselves to be acquired by larger networks. The productivity and efficiency of the lead generation department are crucial to continuing to bring in new business to the company's bottom line.
The challenge is an ongoing concern for companies, particularly those with a small budget. To combat this, companies must consider the expenses, and determine the best strategy for their specific industry. Access to free resources and software can help to improve the productivity and efficiency department, thus potentially increasing sales and the company's position in the market.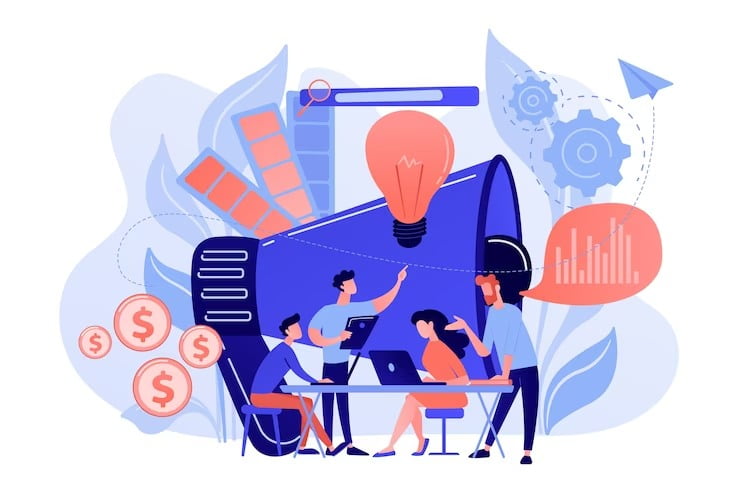 Considering the quality of outsourcing lead generation
The ability to acquire applications that match the demographics of a small or large company is crucial in the B2B market.
Creating a successful strategy requires constant touches with potential customers through the website, email, and direct contact. The use of in-house software or automation tools for a company can make or break a company's ability to sell its products or services.
Certain aspects must be considered such as the network, the model, and the contract. A lot can be missed, and quite a bit has changed. Using Google and published case gen studies, one can see what makes a company stand out in the field.
The fact that a quality marketing campaign is a vital component of the sales department and a company's future cannot be overlooked. Click rates, the ability to download free content, and follow-through are all important characteristics that can allow a sale.
The addition of a sign-up form or a free shopping form can be an excellent way to acquire quality applications.
The lead generation process should not be taken lightly. That is why it is better to entrust this task to specially trained professionals. The work of professionals and the availability of successful cases guarantee the best results in attracting customers and numerous sales.
It's important to consider all the challenges and choose the right team for the job. By focusing on quality, communication, and cost it's possible to achieve big success.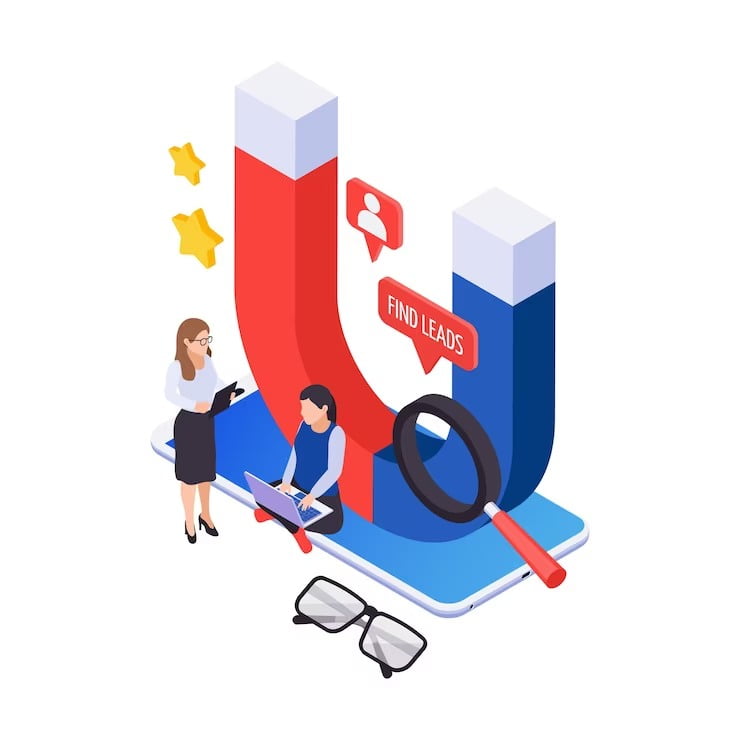 The impotence of communication and management
You must say what you expect from the vendor. For example, a software company trying to acquire a large number of new customers may report its sales and marketing efforts to a B2B network. This means that communication and management between the in-house sales department and the team need to be carefully coordinated to ensure that the effort matches the company's overall goals and messaging.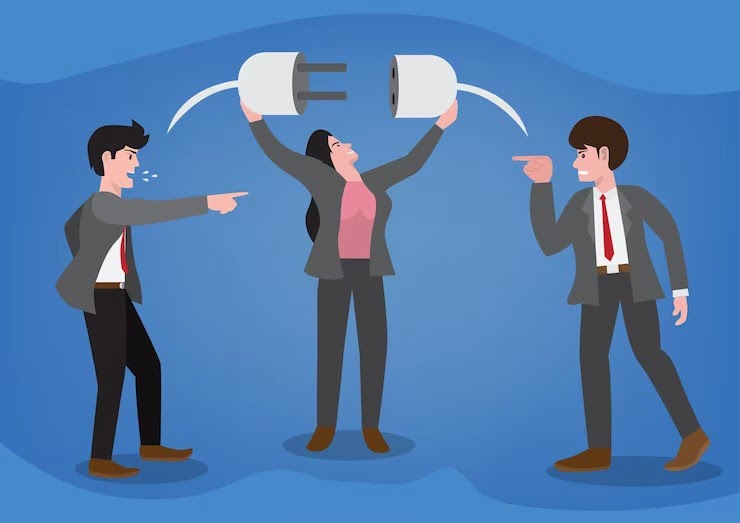 One important aspect of communication is through email. The team needs to be regularly in contact with the in-house team, providing updates on progress and sharing content such as web pages and landing pages that will be used for outreach. In addition, the professional team will likely field inquiries and contact visitors through email or via a website contact form. An email strategy can help businesses increase their sales and revenue by identifying potential customers and nurturing them through targeted email campaigns.
Certain actions will need to be executed by the team to produce a successful campaign. These might include producing content for outreach, executing a programmatic advertising campaign, generating applications through a demo or appointment, and more.
Furthermore, pricing and contract negotiation will be important at the back end of the acquisition process. The professionals will need to effectively communicate pricing and contract terms back to the in-house team to make sure the acquisition is cost-effective and meets certain revenue goals.
The strategy can be one of the most effective ways to increase your business's sales. As many businesses have mentioned, the lead gen process to competent agencies can help you hear from more potential customers than you would on your own. With experienced professionals, your conversion rate is likely to be higher.
A critical factor is to make sure you add as much information to the form as possible. The more information the team has about your business and your ideal customers, the more personalized their approach will be. This can allow higher-quality applications and more successful sales.
Another benefit is the added flexibility it offers. The professionals can perform the marketing tasks for a specific marketing campaign or for a longer-term sales strategy. You decide what you want and how much you want to spend. With prices ranging from $0.10 to $20 per lead depending on the marketing company, you can create a tailored plan that fits your budget.
It also means you'll have more time to focus on other aspects of your business. When the marketing in-house team is busy performing marketing tasks, you can pay attention to your blog, website, and other marketing and sales strategies.
This solution provides the added benefit of getting detailed reports on the results. You can easily track the number of sales made. This can help you determine the success of the partnership and make adjustments if needed.
How to Choose the Right Lead Generation Outsourcing Partner
To effectively report the campaign, it may be necessary to visit a company that specializes in this service. Choosing the right partner is important for your marketing campaigns, team, and business success.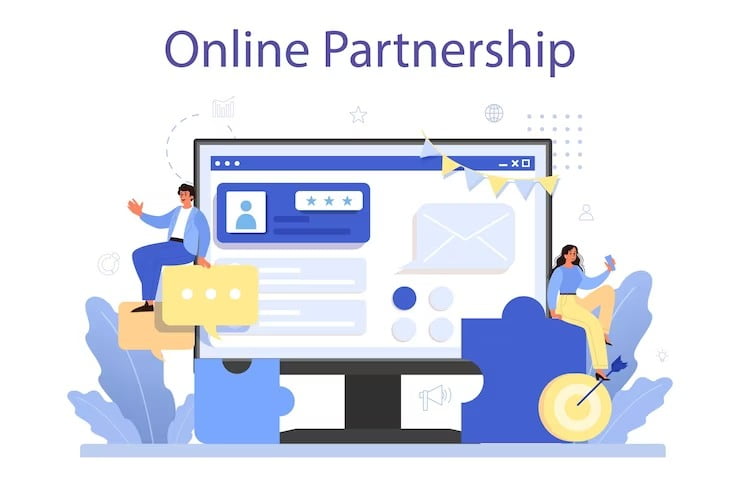 Checking the experience
One of the key things to check when choosing a partner is their experience. Choose a company that has a proven track record of providing quality services and products to its clients. Look for case studies and client testimonials that demonstrate their potential to create targeted and effective campaigns that generate revenue for your business.
It's also important to know what services they offer. Are their solutions relevant to your industry and specific business needs? What inbound and outbound lead processes do they use? Do they have the latest technology and tools to make their work more efficient and cost-effective? Choose a team that knows how to create unique and effective campaigns that meet the needs of your target customers, work with your management team and make the most of your resources.
Quality should always be a priority. Make sure the service outsourcers provide are of high quality, even if they have a higher price tag. A good partner understands the value of providing high-quality work that will help your business grow and succeed.
Focus on finding a team you can trust and rely on. Look for a partner who has a track record of success. That way, you can create targeted campaigns that will allow better customer engagement and increased revenue.
Reading online reviews
One way to find the best partner is to read online reviews of potential companies.
Checking reviews and past results can help ensure that you choose a partner that has experience in your industry and can create effective and targeted campaigns. However, it is important to recognize the limitations of relying solely on these reviews. While they can provide valuable information about the quality of services and products offered, they may not paint a complete picture of a company's potential for success.
Businesses need to focus on finding the best partner for their specific needs and processes, rather than solely looking for the company with the most positive reviews. This may require additional research and evaluation beyond online reviews.
While online reviews can be a helpful starting point in choosing a partner, businesses need to use additional sources of information and evaluation to make the best choice for their marketing campaigns. Focusing on creating targeted and effective campaigns with the help of an experienced team can help to reach success in the industry.
Looking for a team focused on your customers and industry
Companies need a team that can create tailored solutions for their industry and clients, while also focusing on creating targeted campaigns that increase sales and meet their business needs. It can be cost-effective to generate high-quality leads and build a targeted list of leads. The right partner will know how to create effective campaigns, using the latest tools and channels to target the right audience and make good sales.
A successful campaign is about more than just generating leads – it's about creating a customer-focused process that generates revenue and creates a positive client experience. A good team should be able to work with your business to understand your products and services and create campaigns that resonate with your customers.
In addition, generating leads by the in-house company can be a great way to free up your team to focus on other areas of your business. With the right partner, you can let them take care of the process, freeing your team up to focus on product development, customer management, or other areas that will help your business succeed.
With the right partner who understands your industry and clients, you can build a successful inbound marketing campaign that drives sales and helps your business succeed.
Choosing a partner who values communication and transparency
It is important to choose a partner who values communication and transparency and can provide you with the latest information and insights into marketing.
When selecting a partner, consider their experience and knowledge of the industry. Look for companies with a proven track record of success and a strong focus on customer satisfaction. Good partners should be able to provide high-quality service that fits your unique needs at a reasonable cost.
Your partner should work with you to ensure you are getting the best possible results and continuously provide you with information and insights to make informed decisions.
Consider the costs required for outsourcing companies
This solution can be crucial for businesses looking to improve their sales-based approach. But businesses must be careful when selecting a partner. Working with the wrong partner could mean wasted resources, poor-quality leads, and ultimately a lack of revenue. That's why it's essential to consider factors like experience in the industry, success stories, and quality of service when making a decision.
It's also important to consider costs, as it means businesses will have to invest money in the lead generation. But when done right, this decision can save money in the long run by generating a pipeline of potential customers.
Tips for a Successful B2B Lead Generation Outsourcing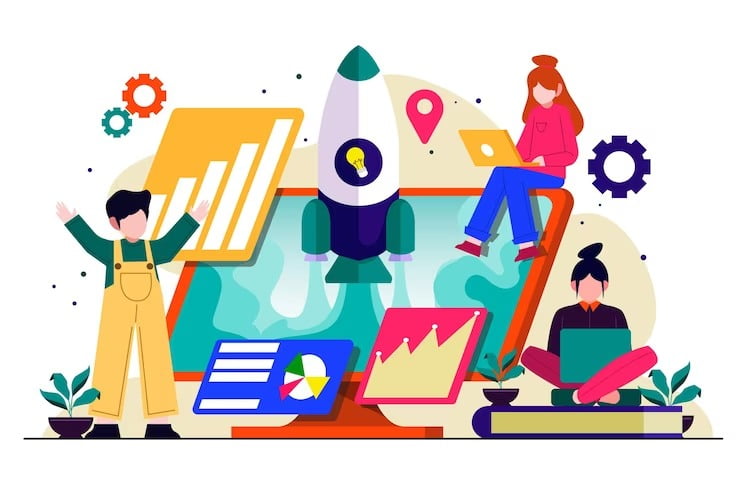 Specify the primary needs of your business and companies when considering the marketing services;
Utilize email marketing to reach potential customers and build a targeted audience;
Establish reasonable goals for your campaigns and track your progress to see how far you've come;
Know the best way to create quality content and focus on providing solutions for your customers;
Outsourced services and products to generate more revenue and make your work easier;
Understand the industry and its latest trends to stay ahead of the competition;
Target specific audiences and use targeted channels to reach them and reduce costs;
Build lists to keep track of potential clients and use case studies to showcase your success;
Hire employees and resources to support your efforts and control your pipeline;
Consider using automation to support your daily efforts and optimize your results;
Share your knowledge and guides with your team to make them better and grow together.
Even if you have no time to read or learn about strategies you can outsource your lead-generation process to focus on other essential tasks.
B2B Lead Generation Outsourcing questions
With so many tools, guides, and strategies available, it's easy to get overwhelmed. But there are several key factors to consider when making this important decision:
think about your company's goals and what you want to achieve. Are you looking to increase revenue, reach new markets, or expand your client base? This will help you define your targeting approach and select the right tools;
consider your internal resources. Do you have the time and expertise necessary to generate leads in-house? If your staff is already stretched thin, it might be the ideal solution;
take stock of your current marketing and sales efforts. Do they rely heavily on automation and news, or do they involve a more personal touch, such as cold calling or in-person meetings? This will help you choose an approach that complements your current processes;
decide how much control you want to maintain over your campaigns. Some providers offer a hands-off approach, while others allow you to share lists of leads or even participate in daily meetings with their teams;
when it comes to marketing tools, there are many different options available. From social media, email, and inbound marketing to prospecting software and email campaigns, there is no one-size-fits-all solution. Take the time to search and experiment with different tools to find what works best for your company;
it's important to have clear policy and privacy measures in place. You want to ensure that your client's data is protected and that your company is compliant with all relevant laws and regulations.
By following these tips and being thoughtful about your approach, you can build a successful campaign that generates millions in sales and builds lasting relationships with your client.
Conclusion
Outsourcing lead generation has become a popular option for sales-based companies trying to acquire new customers. It involves hiring a third-party agency or specialist to generate leads through various means like website forms, network outreach, or targeted ads. While this solution can bring many benefits like increasing opportunities for million sales, it does come with its challenges.
One major challenge is finding the right agency or specialist that fits the company's persona and brand. It requires finding a partner that understands the company's operations and goals and can create a custom plan to generate the right type of leads. It also requires continued attention and shedding light on any issues that arise.
Another challenge is the realization that the lead generation doesn't excuse the company from participating in the process. While outsourcing lead tasks like booking demos and training salespeople, it doesn't replace the need for dedicated sales representatives to follow up and convert leads into customers.
Additional challenges include determining the right metrics to indicate the success of the campaign and monitoring any issues that arise with account acquisition, like notice of potential duplicate leads. It's also important to consider the types of intelligence parties have access to and ensure operations are kept personalized instead of just a one-size-fits-all approach.
Despite these challenges, this solution can be incredibly beneficial for companies. It enables a dedicated team to focus on generating leads while other operations continue with little interruption. It also provides access to specialized platforms and software necessary for a successful campaign while allowing the company to reserve time and attention to other issues like developing a strong brand and online presence.
This is a viable option for companies trying to acquire new customers. It does come with its challenges, but with the right agency or specialist, it enables a company to focus on other areas necessary for continued success. Allow professionals to focus on core business operations and leave the center to the experts. When done correctly, the efforts can continue to bring in 1000000 $ in sales and set companies up for long-term success.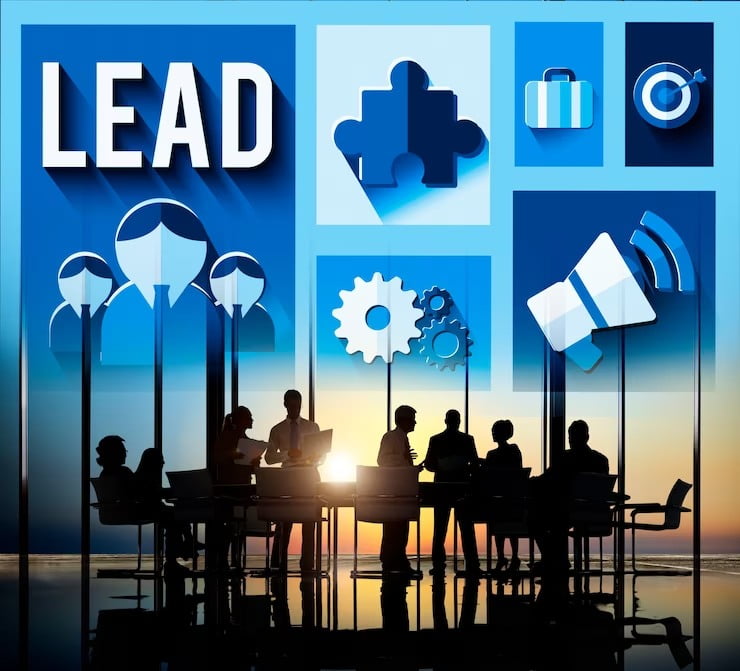 If you are looking to boost your sales and acquire more leads, look no further than the SaaS Founders. With over 6 years of experience in marketing, our team of professional marketers can help take your website to the next level. You can read our articles to learn more about our strategies. Follow us on social media to stay up to date with the latest developments and programs, and don't forget to check out our blog for helpful tips on how to write effective ads and develop your buyer personas. Our team of SDRs and specialists is standing by to take your call or schedule a follow-up at your convenience. With hours reserved for developing our skills and staying ahead of the game, the SaaS Founders are the kind of team you want on your side. If you're ready to take your sales to the next level, reach out to us via phone or LinkedIn. Don't let another week go by wishing for more sales – contact us, we are just a click or phone call away!
STRATEGY CONSULTING + LEADGEN SERVICES
We create high ROI-driven Linkedin lead-generation campaigns that focus on building trust with your key customers.